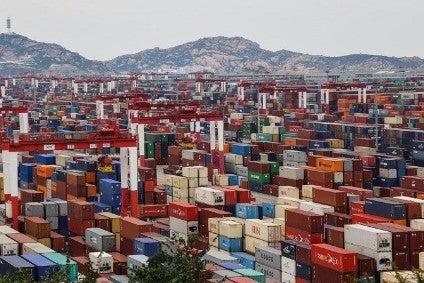 The US trade deficit in goods and services was up 11.6% in March from a month earlier as trade volumes continued on their downward trajectory due to the Covid-19 pandemic.
The deficit amounted to US$44.4bn for the month, up $4.6bn from a revised $39.8bn in February. Exports were $187.7bn, $20bn less than February, while imports were $15.4bn less at $232.2bn, according to trade statistics released by the Department of Commerce.
For the first time in many years, China did not top the list of trading partners with which the US has a monthly trade deficit.
The largest deficit was recorded with the EU at $16.9bn. China's deficit dropped to $15.5bn from $19.7bn in February. Exports increased $0.3bn to $7.8bn and imports decreased $3.9bn to $23.3bn.
Other deficits were recorded with Mexico ($9bn), Germany ($6bn), Japan ($4.6bn), Italy ($2.8bn), Canada ($2.6bn), Taiwan ($2bn), South Korea ($1.9bn), India ($1.7bn), France ($0.7bn), and Singapore (less than $0.1bn).
Surpluses for the month of March were recorded with South and Central America ($5bn), Hong Kong ($1.9bn), OPEC ($1.5bn), Brazil ($1.4bn), Saudi Arabia ($0.3bn), and the UK ($0.1bn).
The effects of factory shutdowns and retail store closures in March due to the outbreak of coronavirus meant US apparel imports during the month saw a double-digit drop – with largest supplier China recording the steepest fall at 53%.