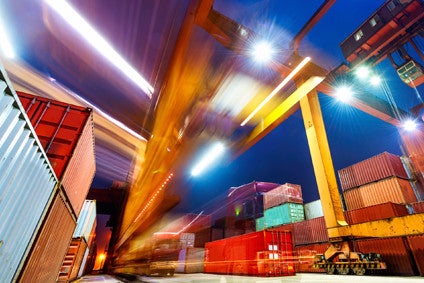 The US trade deficit in goods and services increased 1.3% in September from a month earlier, with China again recording the highest deficit.
The deficit reached US$54bn for the month, up $0.7bn from $53.3bn in August, and was up for the fourth month in a row, according to trade statistics released by the US Census Bureau. Exports were up 1.5% to $212.6bn, while imports also rose by 1.5% to a record high of $266.6bn.
Year-to-date, the goods and services deficit increased 10.1% on last year. Exports have risen 8.2% over the same period a year earlier, while imports have increased 8.6%. Meanwhile, the deficit in goods trade rose 0.8% to $77.2bn in September, while imports of goods gained 1.6% to $219.1bn.
The largest deficits were recorded with China ($37.4bn), the European Union ($14.2bn), and Mexico ($7.6bn). A deficit of $2.2bn was recorded with Canada.
Surpluses for the month of September were recorded with South and Central America ($3.2bn), Hong Kong ($2.4bn), Brazil ($0.6bn), and Singapore ($0.1bn).
China is currently engaged in a trade war with the US, which most recently approved a 10% tariff on an additional US$200bn worth of goods from China, in a move the US fashion industry says will considerably disrupt the sector's supply chain. On 1 January 2019, the tariffs will rise to 25%.
China has responded by imposing 5-10% tariffs on $60bn of US goods. Negotiations between the two countries to put an end to the trade war, however, have stalled.