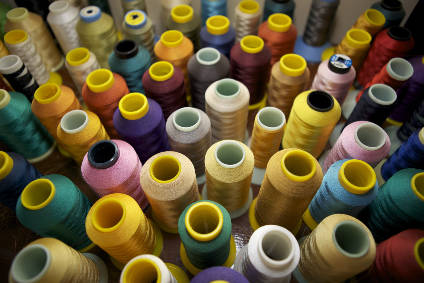 A US yarn manufacturer has been recognised for its commitment to North Carolina after building a new, world-class, state-of-the-art textile plant in the State at a time when other regional textile plants were closing or moving overseas.
Meridian Specialty Yarn Group supplies a number of industries including apparel. It invested US$8m in a new manufacturing facility in Valdese in 2016 which completed at the end of last year.
"Over the past eight years, as other US companies in the same sector have closed operations or moved overseas, MSYG has continued operations in North Carolina and has emerged a global leader," it said at the time.
Last week it won a Leadership Award for Innovation at a ceremony hosted by The North Carolina Manufacturing Extension Partnership for its services to the region.
"Meridian Specialty Yarn Group (MSYG), like the rest of the textile market during 2001-2010, felt the impact of job and market losses but survived by doing things that no one else would do. They could have closed their doors but chose to invest in their people and the community," NCMP read.
It also announced MSYG is planning to further extend the 270,000 square feet facility by adding another 116,000 square feet, along with a modernisation of the plant that will make it one of the most modern yarn and fibre dyeing facilities in the world.
"In this modernisation effort, significant savings will be achieved by reductions in water, chemical and utility costs. Dye and chemical dispensing will be performed robotically including unloading and centrifugal extraction of dyed yarns. These changes will also create unparalleled capabilities to run variable quantities of endless colours of yarn. This enables MSYG to address the demands of the marketplace for quick turns and to maximise the color and fibre choices of its customers."