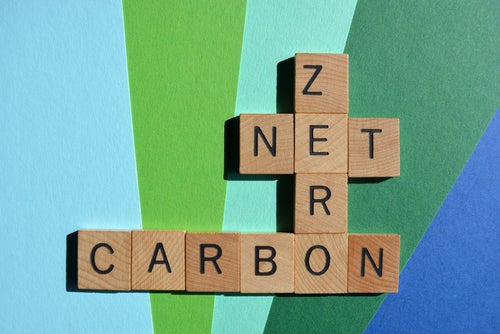 The report charts a trajectory for the industry to meet the net-zero ambition, mapping the integral levers across existing solutions, such as renewable energy, and innovative solutions, such as next-generation materials.
Estimating an investment opportunity of US$1trn to finance the transition, the report breaks down the funding needed by solution category and identifies the types of funders best placed to take advantage of the opportunity and benefit from the positive returns.
"Unlocking The Trillion-Dollar Fashion Decarbonisation Opportunity: Existing And Innovative Solutions" builds on existing research, as well as the knowledge and expertise of Fashion for Good and Apparel Impact Institute. The report estimates the emissions reduction of existing and innovative solutions, and calculates the finance needed to bring them to scale and drive the industry to net-zero by 2050; a critical step to mapping the path and actions for the fashion industry in the decades to come. The findings in the report are significant – analysis shows an estimated $1trn is required to finance the decarbonisation of the fashion industry by 2050.
"Reducing carbon emissions will be one of, if not the, defining challenge of our generation and indeed the fashion industry. The good news is that a strong pipeline of solutions – both disruptive and ready to be implemented – can drastically decarbonise the industry. This report highlights that not only are the opportunities plentiful and financially attractive, but they are key to getting us to a net-zero, circular industry,"  Katrin Ley, managing director at Fashion for Good said.
Though $1 trillion may appear to be substantial, the majority of this spend is allocated to projects that offer an attractive financial, as well as environmental return on investment and can therefore be funded by financial capital.
With input from key industry stakeholders, the report highlights those barriers and presents examples of financing opportunities.
"This report reframes decarbonisation as an investment opportunity rather than a cost. These proven, investable solutions require a tremendous amount of capital, and we now need to create the pathways for all forms of financial capital in order to bring them to scale," added Lewis Perkins, Apparel Impact Institute president.
The financing opportunity is multi-faceted and will require a committed and coordinated effort by brands, manufacturers, philanthropy, government, and industry organisations. The report splits up the amount of finance required per emission-reduction solution across the different financiers, appealing to different risk appetites and profiles, and providing a nuanced and detailed pathway to achieving net-zero.
"The fashion industry is becoming increasingly aware of its environmental impact and of the need to swiftly transition to net-zero. This report shows that, while there are challenges to overcome, this transition is possible and will open up new opportunities for businesses in this sector. Collective action is critical. The financial system must play its part by providing the investment to fund net-zero solutions at scale," said Zoë Knight, managing director and group head of the HSBC Centre of Sustainable Finance.