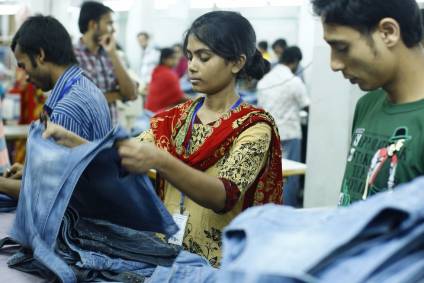 The Asian Development Bank (ADB) has agreed a US$20m loan with Eastern Bank Ltd (EBL) to finance socially and environmentally sustainable projects in Bangladesh's textile and garment sectors.
The assistance is specifically aimed at financing the construction or expansion of textile and garment factories that meet high structural, fire and electrical safety standards. This, in turn, will enhance health and safety standards of the sector, the banks say.
The loan will also help fill a funding gap in the local financial market.
"The textile and garment sectors are essential parts of the Bangladesh economy, raising incomes for large numbers of workers, particularly women," says Christine Engstrom, director for ADB's private sector financial institutions division. "We are confident our partnership with Eastern Bank, a trusted financial institution in Bangladesh, will contribute to the development of the textile and garment sectors in the country."
Bangladesh is currently the second largest exporter of textiles and garments, accounting for around 15% of the country's gross domestic product and employing over 4m workers; 85% of whom are women. However, making the industry a safe place to work is essential if it is to maintain its position as a main driver of economic growth.