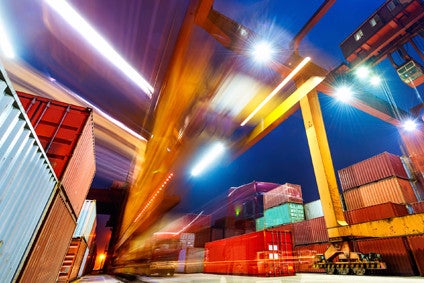 The US-Mexico-Canada Agreement (USMCA) – which will update and replace the 25-year-old North American Free Trade Agreement (NAFTA) – has taken another step forward after being passed by the Senate Finance Committee.
In a 25-3 vote on Tuesday (7 January), Senate Finance Committee Chairman, Chuck Grassley, led the bipartisan passage of the United States-Mexico-Canada Agreement Implementation Act. The House of Representatives approved the accord last month in a bipartisan vote.
"This modernised trilateral trade agreement will open new markets for American exporters, create hundreds of thousands of new jobs, grow the national economy and protect US workers," said Grassley. "I expect the full Senate will act soon and that final approval of USMCA is just around the corner. That is good news for millions of farmers, manufacturers and workers in every corner of America."
Ranking Member, Ron Wyden, added: "Thanks to hard work by my colleagues on the Finance Committee and in the House, this new NAFTA delivers long-overdue upgrades to labour standards, the environment and digital trade, while providing certainty to farmers and manufacturers who have been hammered in recent years. The overwhelming bipartisan committee vote today is a testament to all of the members who put in the elbow grease to make sure the new NAFTA puts American workers front and center."
The USMCA makes a number of updates and modifications to NAFTA, and will offer qualifying textiles and apparel, travel goods and footwear originating from the USMCA region duty-free access to the US and Canadian markets.
It also includes new provisions on textiles that incentivise greater North American production, strengthen customs enforcement, and facilitate broader consultation and cooperation among the three parties.