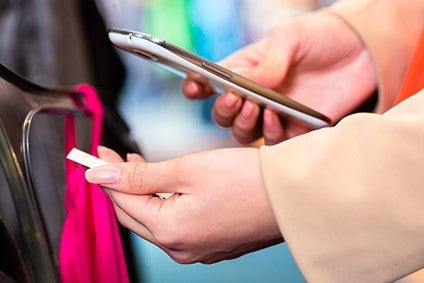 In GlobalData's UK monthly survey conducted in September 2022, value for money was highlighted as the most influential apparel purchase driver for consumers, so retailers must offer good quality, classic and multifunctional products to reduce cost per wear. GlobalData's apparel analyst Pippa Stephens explains.
Though consumers are increasingly caring about sustainability and ethics, these factors are yet to become main purchase drivers so retailers should avoid passing the higher cost of these ranges onto shoppers. With online shopping experiences being more important than in-store, investment in digital propositions is also critical to maintain loyalty.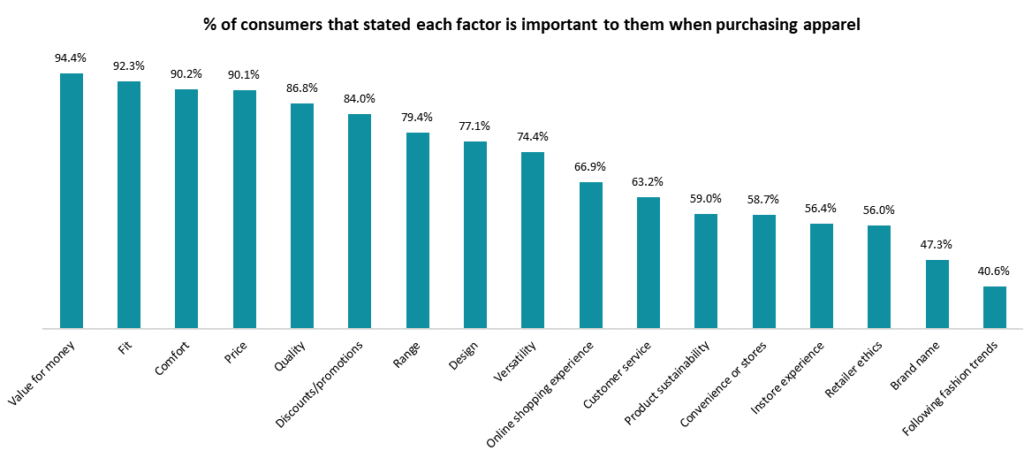 Source: Data is derived from GlobalData's UK monthly survey of 2,000 respondents conducted in September 2022. Consumers were asked how important each factor is to them out of 10 when purchasing apparel, with the chart showing the percentage of respondents who selected a seven or above.
The report also found that 94.4% of UK consumers that had purchased apparel in the last year cited that value for money is important to them, while price was also rated highly (90.2%), exacerbated by consumers becoming aware of the increased manufacturing, labour and supply chain costs that apparel retailers are passing on.
The fact that value for money is more influential than price shows that people are willing to pay more for items if they think they will get greater wear out of them, so retailers must focus on the quality of their products to ensure they are durable and long-lasting, so shoppers can more easily justify their investments. Shoppers are also preferring to buy versatile items that have a lower cost per wear, with 87% of consumers in GlobalData's September 2022 UK monthly survey agreeing that they prefer to buy multifunctional styles that can be worn for multiple different occasions, while 60.1% stated that they like to invest in classic wardrobe staples.
These preferences are likely to impact the favourability of fast fashion brands offering constant newness, such as boohoo.com and ASOS, with both these retailers battling declining sales over the past few months, as consumers are cutting back on non-essential trend pieces to allow them to prioritise necessities.
Only 40.6% of UK apparel shoppers stated that following fashion trends is important to them, making it the lowest ranking factor, and even for younger shoppers, who are generally most renowned for being trend driven, this factor still comes quite far down the list of priorities, with only 53.2% of under 45s finding it important.