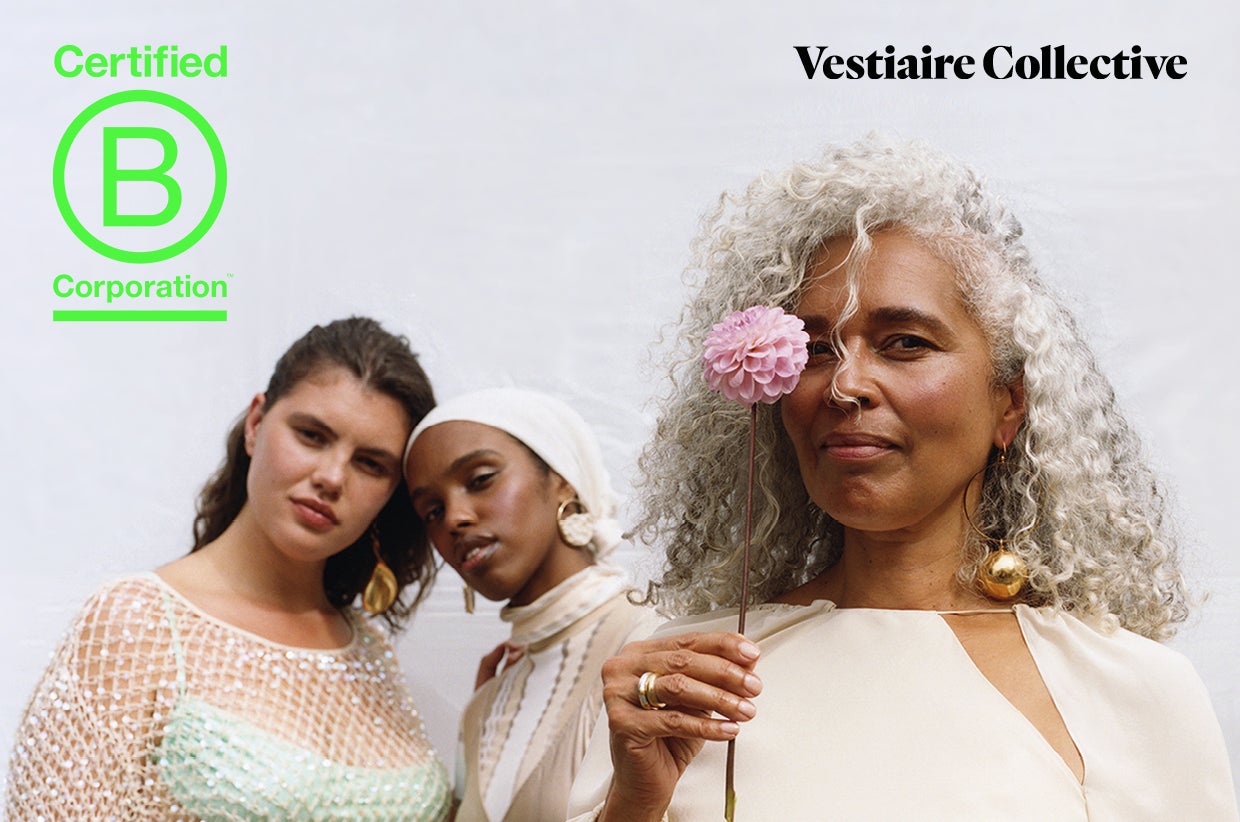 Following a rigorous certification process, Vestiaire Collective is now classified as a B Corp, reflecting its firm commitment to the highest social and environmental standards.
The company says it was particularly recognised for significant achievements in the 'Workers' and 'Governance' areas, including granting the same high standards of benefits offered to French employees at head office to every team member globally. Under governance, all executive members are incentivised and involved with sustainability and inclusion criteria, underlining the company's financial commitment to taking concrete actions.
As part of its founding mission to transform the fashion industry, Vestiaire Collective is now challenging other resale platforms, fashion brands and industry players to commit to taking B Corp certification.
B Corp is both an international community of impact companies, a management tool and free impact measurement accessible to all, as well as a label that certifies companies that meet high social and environmental standards.
B Corp certification also underlines the concept that business must be a force for good.
"We are incredibly proud to become the world's first globally operating and large B Corp Certified resale platform. It's a huge step on our way to transforming the fashion industry," Fanny Moizant, Vestiaire Collective co-founder and president says.
"Vestiaire Collective was born with the idea that we can drive change for a more sustainable future. Today, this recognition is more evidence that we can make it. We are extremely honoured to join a growing and pioneering community and we hope it is only the beginning of a broader move that will trigger even more commitment among our industry and community of fashion activists."
Augustin Boulot, executive director B Lab France, adds: "We are thrilled to have Vestiaire Collective join our community of over 4,000 B Corps around the world. As the resale industry continues to grow exponentially, we are excited to see players like Vestiaire Collective pave the way for a better way to do business, inspiring both companies and individuals to put people and the planet first."
Earlier this year, multi-channel retailer Wolf & Badger claimed to have become the first and only online marketplace in the UK to become certified as a B Corporation.