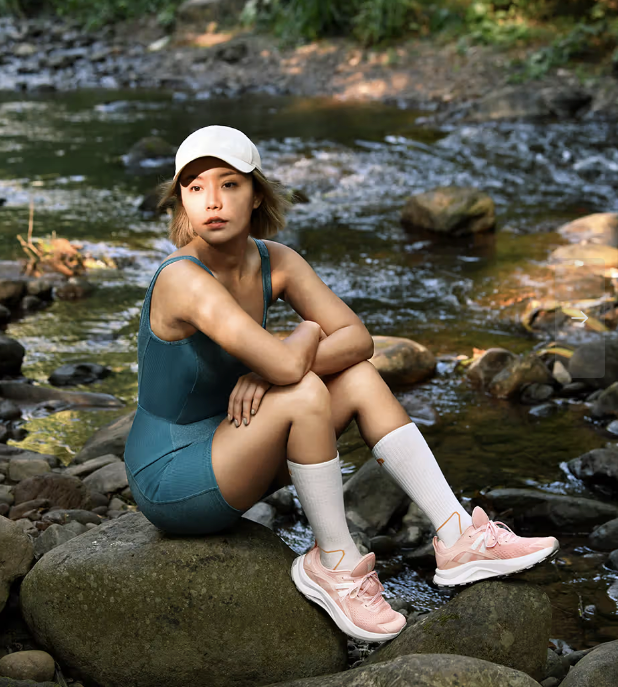 Speaking on the company's fourth-quarter and full-year earnings call, CFO Matt Puckett outlined the "aggressive action" VF Corp is taking to improve inventory management and forecast accuracy, which interim president and CEO Benno Dorer added is helping to improve supply chain performance.
Puckett told analysts: "We've seen some stabilisation in the operating environment since Q3. As we outlined in February, we are returning to a more rigorous approach to planning and coordination between brand operations, sales and finance leaders.
"While we're still continuing with the impact on the business today from higher lead times affecting our planning and buying calendar last year, manufacturing and freight times are now consistently trending down and contributing to better on-time performance and improved customer service with the arrival of Spring product."
Puckett added that logistics reliability rates are continuing to improve – although they remain below historical levels – and ocean rates are falling. The finance chief warned that FOB inflation remains a factor, but said it has moderated to a lower rate for both raw materials and labour costs."
VF Corp has strategic pricing actions planned for fiscal '24 that it hopes will continue to be an offset to these increases.
On inventory, Puckett said the company achieved its forecasted reduction signalled in February of $299m during Q4. At the end of the quarter, net inventory was up 62% versus last year, core and excess replenishment inventory, particularly at The North Face and Dickies.
"We continue to expect inventory to be near to normalised levels by the end of the calendar year and fully recovered by fiscal year-end, down more than 10% year-over-year at the end of fiscal year '24," he added.
VF Corp Q4 and FY financial highlights
Q4 revenues down 3% to US$2.7bn
FY revenues down 2% to $11.6bn
Continued strength in The North Face, sales up 12% in Q4
International sales up 2% in Q4, led by EMEA and China
Americas sales dropped 7% due to reductions in wholesale unit
CFO Matt Puckett said: "FY24 will be a year of progress as initiatives underway begin to drive results."
For the three months to the end of March 2023, group revenues dropped 3% from $2.8bn to $2.7bn, driven by a decline in the Americas region primarily due to a challenging wholesale environment, partially offset by increases in the EMEA and APAC regions.
For the full year, sales were down 2% to $11.6bn, weighed down by declines in Vans and Dickies.
Gross margin narrowed 230 basis points to 49.6% in the fourth quarter as a result of increased promotional activity and higher product costs. Full the full year, margins narrowed 200 basis points to 52.5%.
"We delivered quarterly results in line with our guidance, led by ongoing strength in The North Face and our international business, with accelerating momentum in Greater China," said interim president and CEO Benno Dorer. "As a result, we were able to close the fiscal year with 10 out of 12 brands flat or growing revenue, and five up double digits, despite the challenging consumer environment. At the same time, we significantly improved our supply chain performance while the work to turn around Vans is progressing according to plan, as we navigate the known near-term challenges.
"Looking ahead to FY24, I am confident that we have the right plan to deliver improved operating performance and financial results, while we thoughtfully invest to deliver strong and consistent shareholder returns over the long term."
The North Face drives growth as other brands struggle to remain relevant
Alice Price, apparel analyst at GlobalData, offers her view on VF Corp's results:
"In the face of continued global macroeconomic challenges, many of VF Corp's brands struggled to appeal to consumers, leading FY2022/23 revenue to fall 1.9% to $11.6bn. The declining relevance of its former star performer Vans has particularly dragged down the top line, with the brand's full-year sales down 11.5%. Once dominating the sneaker market, it has struggled to keep up with new trends, with its products now appearing dated and unfashionable in comparison to the likes of Converse and Nike.
"Dickies and Timberland also struggled to gain influence in the market, with revenue down 13.4% and 2.1% respectively. The North Face now represents the conglomerate's most lucrative asset in terms of growth, with revenue up 10.8% to $3.6bn. With revenue now only just behind Vans, it is likely The North Face will overtake in FY2023/24 if it continues on its current trajectory. The brand's technical products continue to ride the wave of demand for performance wear since the pandemic, whilst its puffer jackets remain cult favourites in the streetwear market, giving it broad appeal.
"VF Corp struggled in the Americas region, with sales down 1% on a constant currency basis, largely down to reduced consumer spend in the US as government stimulus payments ended and inflation rose, as well as wholesale accounts purchasing stock more cautiously. However, VF Corp did benefit from growth in EMEA as it continued to recover from the pandemic, with revenue up 12%. Revenue fell 1% in APAC, driven by a 7% decline in Greater China due to prolonged Covid-19 lockdowns, however, the country witnessed 10% growth in Q4 as restrictions subsided, suggesting a more positive outlook for the region in FY2023/24.
"Looking to FY2023/24, the corporation is capitalising on growth areas and aiming to rebuild the influence of Vans through marketing campaigns and fresh products. In April 2023, the brand launched its global 'This is Off the Wall' campaign fronted by streetwear heavyweights such as rapper Little Simz and pro-skater Beatrice Domond, which should help boost the brand's credentials. The campaign aligned with the release of its new sneaker 'Knu Skool', a modern and refreshed take on the brand's iconic 'Old Skool' style from the 90s. This is a step in the right direction for the brand, however, if it is to regain its former glory, Vans will need to take notes from its competitors to understand what styles are driving consumer spend in the market and will need to experiment outside of its skateboarding aesthetic."