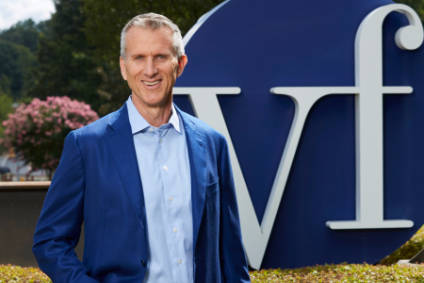 VF Corp has become the latest signatory to the Fashion Industry Charter for Climate Action, furthering its commitment to global climate advocacy and engagement.
The signing sees the Vans, The North Face and Timberland-owner join more than 40 industry peers in the shared pursuit of net zero emissions by 2050.
Launched in December of last year at the United Nations climate change conference, COP24, in Katowice, Poland, the Charter is seen as an industry milestone in collectively addressing the climate impact of the fashion sector across its entire value chain.
"Prioritising environmental and social responsibility is foundational to who we are and how we operate at VF," said Steve Rendle, VF's chairman, president and CEO. "As one of the largest companies in our industry, we look forward to the opportunity to collaborate with our peers in the effort to pursue long-term, sustainable solutions to climate change."
Fashion Industry Charter signatories will work as individual organisations and collectively through six working groups to advance commitments that include: reducing their aggregate greenhouse gas emissions by 30% by 2030; analysing and setting a decarbonisation pathway for the fashion industry drawing on methodologies from the Science-Based Targets initiative; supporting the movement toward circular business models and acknowledging the positive impact this will have toward reducing GHG emissions within the fashion sector; and, establishing a dialogue with governments in key countries to enable renewable energy, energy efficiency and the necessary infrastructure for a systemic change beyond the fashion industry.
At the end of last month, VF Corp reported 99% of the cotton used in its outdoor lifestyle brand is either organic or BCI certified. And its Wrangler brand launched a new collection made using local cotton.
"The fashion industry is always two steps ahead when it comes to defining world culture, so I am pleased to see it now also leading the way in terms of climate action," said UN Climate Change executive secretary Patricia Espinosa. "I congratulate VF Corporation on signing this important charter, which represents a unique commitment and collaboration."