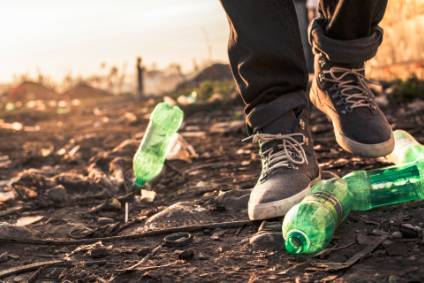 Apparel giant VF Corp is offering EUR500m (US$540m) in unsecured notes to investors, with plans to use the proceeds to fund a number of sustainability projects.
VF is one of the world's largest apparel, footwear and accessories companies, boasting a diverse portfolio of brands, including Vans, The North Face, and Timberland. In an announcement yesterday (18 February), the company said it will offer EUR500m aggregate principal amount of unsecured senior notes due 2028, and EUR500m due 2032.
The company said it intends to use an amount equivalent to the net proceeds from the offering of the 2028 notes to finance, in whole or in part, one or more 'Eligible Projects' designed to contribute to selected Sustainable Development Goals as defined by the United Nations.
These projects include new, existing and prior investments made by VF Corp, in the following categories:
Investments in, or expenditures on, identifying and/or developing innovative and more sustainable materials and/or sustainable packaging solutions.
Investments in, or expenditures on, the acquisition, development, construction and/or installation of, renewable energy production units or energy storage units.
Investments in projects to improve the energy efficiency and/or reduce the greenhouse gas footprint of our operations and supply chain.
Investments in sustainable building design features and in buildings that receive a third-party verified certification of Leadership in Energy and Environmental Design ("LEED") Platinum, LEED Gold, or Building Research Establishment Environmental Assessment Method ('BREEAM') rating of Very Good or higher.
Investments to achieve the zero-waste status for all the company's distribution centres (with zero-waste defined as a site that diverts 95% or more of its waste away from disposal through recycling, composting and reuse).
Upgrade costs for improvement of wastewater quality across the supply chain.
Investments in "natural carbon sinks," which are designed to create and restore natural sources of carbon capture, such as reforestation conservation projects, and investments in regenerative farming, grazing, and ranching practices.
VF Corp says it plans to publish annual updates on the net proceeds of the 2028 notes on its website, including descriptions of the projects funded with the proceeds, and to the extent possible, their environmental impacts.
In connection with the 2028 notes, the company said it worked with Sustainalytics US, Inc – an outside consultant with expertise in environmental, social and governance research and analysis – to obtain an independent second-party opinion.