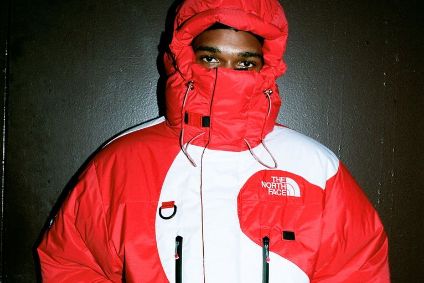 Vans and The North Face-owner VF Corp, has revealed plans to acquire Supreme, a privately-owned global streetwear brand, in a US$2.1bn deal.
In a statement today (9 November), VF said it has inked a definitive merger agreement with Supreme and expects the brand to contribute at least US$500m of revenue and $0.20 of adjusted EPS in fiscal 2022.
The transaction is expected to be completed late in the calendar year 2020, subject to customary closing conditions and regulatory approval. Current investors, The Carlyle Group and Goode Partners, are selling their stakes in the brand.
Supreme sells apparel, accessories, and footwear under its namesake brand globally through direct-to-consumer channels, primarily digital. The brand's founder, James Jebbia, and the senior leadership team will remain with the company, headquartered in New York City.
The move builds on VF's consumer-minded, retail-centric, hyper-digital business model transformation and follows a long-standing relationship between Supreme and VF, with the brand a regular collaborator with Vans, The North Face, and Timberland.
Announcing the news, VF said the Supreme brand offers a $1bn global opportunity over time through international and direct-to-consumer (DTC) expansion, core pillars of VF's 2024 strategy.
"VF is the ideal steward to honour the authentic heritage of this cultural lifestyle brand while providing the opportunity to leverage our scale and expertise to enable sustainable long-term growth," said Steve Rendle, VF's chairman, president, and CEO.
"The acquisition of the Supreme brand is further validation of our vision and strategy to further evolve our portfolio of brands to align with the total addressable market opportunities we see driving the apparel and footwear sector. The Supreme brand will further accelerate VF's hyper-digital business model transformation and will be a meaningful driver of VF's commitment to top-quartile total shareholder return and long-term value creation."
VF saw revenue decline by 18% to $2.6bn for the second quarter, while net income tumbled 60% to $256.7m from $649m in the prior-year period.
The apparel giant recently outlined a series of organisational changes as part of its ongoing business model transformation and to ensure greater alignment in the management of its core and emerging brands portfolio.
On an analyst webcast announcing the deal, VF's management team said it is expecting an 8-10% growth in the brand over the next five years, primarily driven by international and B2C expansion.
They added there are "significant opportunities" for Supreme to access VF's strong international platforms and our existing digital and d2c capabilities and opportunities for the brand to leverage VF's scale and expertise to enhance its supply chain capabilities, improving operating efficiencies, explore new category adjacencies and tap into VFs exist consume data and analytics capabilities.
The China opportunity
Rendle noted the brand does not currently have a presence in China.
"China is an important opportunity. There is strong demand in the Asia portion of the world and [the goal is] being able to work with our teams to understand what is the best way to engage with consumers there and be able to share that with the Supreme team, ultimately enabling them to be able to make decisions that drive their day to day business. We are not coming in to make changes. We are here to support and enable a very thoughtful set of strategic actions in a high performing business."