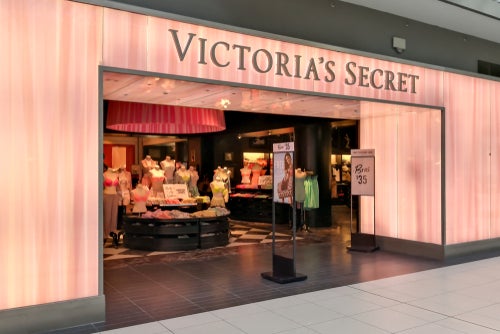 Announced in a stock exchange filing, Hauk notified the company of her resignation of brand CEO effective 31 March with Waters continuing to serve as CEO of Victoria's Secret & Co, Victoria's Secret and Pink.
A spokesperson for VS&Co told Just Style Hauk was leaving to spend more time with her family.
"Amy has graciously agreed to a managed transition between now and the end of March. There are no plans to replace her role," the group confirmed.
Martin Waters will continue to lead VS&Co and chief merchant Lisa Rogers, chief designer Janie Schaffer, head of MPA Angela Wical and chief creative Raul Martinez will all report directly to Martin along with Timothy Johnson (chief administrative officer), Chris Rupp (chief customer officer), Greg Unis (chief growth officer), Dein Boyle, (chief operating officer) and Mel McAfee (chief legal officer, Chief HR Officer).

In November, Victoria's Secret announced plans to acquire online intimates startup Adore Me in a strategic move that it said would position the brand for growth. It plans to finance the transaction at closing with cash on hand.
The structured transaction includes an initial upfront US$400m cash payment and further cash consideration, a portion of which is fixed and a portion of which is based on the performance of Adore Me and achievement of specified growth and synergy targets over a two-year period.