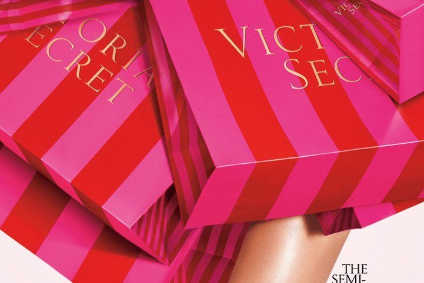 Sycamore Partners, the private equity firm due to take a majority stake in L Brands' lingerie unit Victoria's Secret, is looking to back out of the deal – news that saw the company's shares sink 15% yesterday (22 April).
L brands struck a deal worth US$525m with Sycamore Partners in February, just ahead of nationwide lockdown linked to the coronavirus outbreak.
It would see Sycamore Partners take a 55% stake in the Victoria's Secret Lingerie, Victoria's Secret Beauty and Pink brands and Bath & Body Works, the more profitable of the group's businesses, repositioned as a stand-alone company. This is something investors have long called for, with Victoria's Secret blamed for dragging down the performance of Bath & Body Works.
But in a note yesterday, L Brands said it had received notification that Sycamore is looking to pull out of the deal.
The private equity firm has also filed a lawsuit with the Court of Chancery of the State of Delaware which, according to a Reuters report, states L Brands took actions in response to Covid-19 that breached its commitments in the deal agreement, including furloughing Victoria's Secret employees, cutting executives' salaries, refusing to receive new merchandise and failing to pay April rents at brick-and-mortar stores.
On 17 March, L Brands announced the temporary closure of all Bath & Body Works, Victoria's Secret and Pink stores in the United States and Canada through 29 March. On 27 March it said it would extend the closures beyond the initial 29 March deadline due to the continued spread of the virus and under government guidance. Associates would continue to receive pay and benefits through 4 April. It would also furlough staff that could not work from home and that were not supporting the online business.
Susan Anderson, analyst at B Riley, says the court filing could be a play by Sycamore to get a better deal.
In its statement, L Brands says it plans to "vigorously defend the lawsuit and pursue all legal remedies to enforce its contractual rights, including the right of specific performance."
"L Brands intends to continue working towards closing the transactions contemplated by the Transaction Agreement."