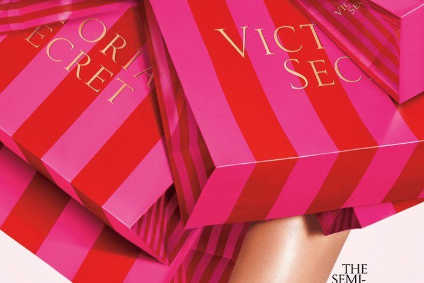 The proposed takeover of the Victoria's Secret brand by private equity firm Sycamore Partners has been axed.
L Brands, the owner of the Victoria's Secret, Pink and Bath & Body Works brands, said the two parties reached a "mutual agreement" with regards to terminating the deal.
L brands struck a deal worth US$525m with Sycamore Partners in February, just ahead of nationwide lockdown linked to the coronavirus outbreak. It would see Sycamore Partners take a 55% stake in the Victoria's Secret Lingerie, Victoria's Secret Beauty and Pink brands and Bath & Body Works, the more profitable of the group's businesses, repositioned as a stand-alone company. This is something investors have long called for, with Victoria's Secret blamed for dragging down the performance of Bath & Body Works.
But at the end of last month, L Brands said Sycamore Partners was looking to back out of the deal since it "took actions in response to Covid-19 that breached its commitments in the deal agreement, including furloughing Victoria's Secret employees, cutting executives' salaries, refusing to receive new merchandise and failing to pay April rents at brick-and-mortar stores."
In an update yesterday (4 May), L Brands said a "mutual agreement" had been reached with regard to axing the deal.
Going forward, L Brands "remains committed" to establishing Bath & Body Works as a pure-play public company and said it is taking the necessary steps to prepare the Victoria's Secret Lingerie, Victoria's Secret Beauty and Pink businesses (collectively, Victoria's Secret) to operate as a separate, standalone company.
Sarah Nash, current director and future chair of L Brands' board, said: "Like all retailers, the company faces an extremely challenging business environment. Our board believes that it is in the best interests of the company, our stockholders and our associates to focus our efforts entirely on navigating this environment to address those challenges and positioning our brands for success rather than engaging in costly and distracting litigation to force a partnership with Sycamore.
"We are implementing significant cost reduction actions and performance improvements at Victoria's Secret while continuing to drive strong growth at Bath & Body Works. We will continue to make decisions and take actions with the best interests of all our stakeholders and the future of our company in mind."
L Brands has also named Andrew Meslow, CEO of Bath & Body Works, as the new group CEO. He replaces Leslie Wexner who announced he would step down from the role in February. In addition, Stuart Burgdoerfer, current CFO of L Brands, has been appointed interim CEO of Victoria's Secret, effective immediately.
Susan Anderson, analyst at B Riley comments: "We believe that both parties tried to renegotiate the deal but were unable to reach a fair agreement.
"Currently, L Brands is committed to establishing Bath & Body Works as its own public company. Additionally, management is preparing for Victoria's Secret to operate on a standalone basis. We believe a sale of Victoria's Secret is not out of the question still if the right buyer/deal could be found."