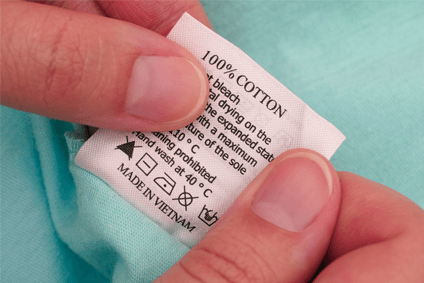 The Vietnam National Textile and Garment Group (Vinatex) said the industry booked a 2.02% drop in export turnover to US$8.4bn during the first quarter of 2020 and warns the situation is likely to get worse as the impact of the coronavirus outbreak continues to take effect.
For the three months to March, Vinatex said Vietnam's export turnover was not too badly impacted thanks to orders placed in the last two quarters of 2019.
But in March itself, garment and export turnover started to fall further and was down 7.42%.
"For Vietnam's textile and garment industry, especially for the garment industry, the situation of cancelling orders and extending orders is very serious. Many businesses have witnessed a 20% decrease in revenue in the first quarter of 2020."
The company said the industry had witnessed an influx of requests to delay orders between March and May.
"There are no new orders until May. Many businesses also turn to masks in the hope of maintaining employment for workers, but now that the domestic market is saturated."
In terms of Vietnam's textile and garment export turnover during the first quarter, shipment value to the EU fell 4.9% year-on-year and 14% to China. To the US, however, shipment value was 4.49% higher.
Meanwhile, in terms of textiles and apparel import turnover, cotton was 10.52% lower year-on-year, fibres were 0.97% lower, fabrics were 2.64% lower, while textile and leather footwear was 33.24% lower.
"With the reduction of import of raw materials up to 23% in the first quarter, it can be seen that the indicator for the second quarter export turnover will decrease by over 20% over the same period."
Vinatex added: "With different scenarios of ending epidemics and recovering from the world economy, Vietnam's textile and garment industry will undoubtedly have a year of decline in export turnover. [A good outcome] would be, we reach an export turnover of about $35bn but that is 10% lower than the previous year. The real scenario is about $33.5bn, the low scenario is only $30-31bn of export turnover."