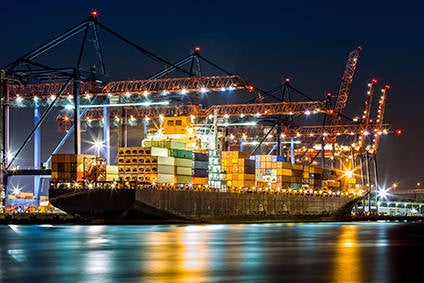 According to the WTO data, ready-made garment exports from Bangladesh came in at US$28bn while global garment exports from Vietnam stood at $29bn in 2020.
It means Vietnam is the second-largest exporter of garments globally, with Bangladesh now third with an 6.4% and 6.3% share of the market respectively. Vietnam's government is expected to take advantage of opportunities from Free Trade Agreements to find solutions to develop markets and remove barriers to enter new markets, as well as prioritise the implementation of export promotion activities and export markets likely to recover from the pandemic in the near term.
China remains in pole position, despite a 7% decline in exports on a year-on-year basis at $142bn. It holds a 31.6% share of the market in 2020.
Local publication Vinanet, citing data from the preliminary statistics of the General Department of Customs, says exports of textiles and garments for the first six months to June grew 16.2% on a year over year basis, with the US being the largest absorber of goods accounting for  49.5% of the country's total export turnover.
Covid threatens supply
With Bangladesh and Vietnam among the largest suppliers of clothing to brands worldwide, concerns are growing about supply constraints as cases of Covid-19 surge in both locations, forcing factory shutdowns.
At the end of July, the American Apparel & Footwear Association (AAFA) wrote to the Vietnamese Prime Minister urging Phạm Minh Chính to take several key emergency actions to help control the spread of Covid-19.
Specifically, AAFA CEO Steve Lamar calls for the government of Vietnam to prioritise the distribution of vaccines to Vietnam's apparel, footwear, and travel goods industries and urges collaboration with AAFA trade association counterparts – VITAS and LEFASO – to quickly develop and implement flexible and effective protocols to make sure these industries can safely produce and transport goods.
The AAFA also penned a second letter to US President Joe Biden, urging him to send excess vaccines to apparel sourcing hotspots such as Bangladesh.
Textile exports jump on PPE demand
The WTO Statistical Review also showed a 16% jump in textile exports during 2020, led by demand for PPE due to the Covid pandemic. Once again, China leads the way at $154bn, a year-on-year climb of 29%. Vietnam saw textile exports rise 11% year-on-year to $10bn.
Clothing exports, however, fell 9.1%. Click here for the results in full.