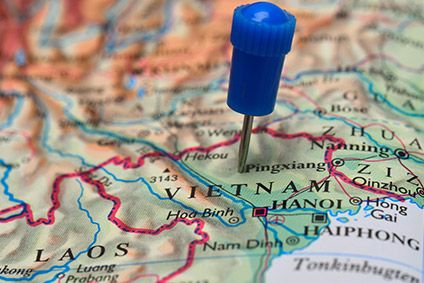 Vietnam has become the seventh country to ratify the Comprehensive and Progressive Agreement for Trans-Pacific Partnership (CPTPP) – or TPP-11 – which is set to come into force later this year.
According to numerous reports, 96.7% of Vietnam's National Assembly voted yes in the ratification of the landmark deal on 12 November.
"It is not just a trade agreement, but it also requires breakthroughs in law making and enforcement, in government management, and social governance", Reuters cited the Vietnamese Government as saying in a statement.
Australia, Canada, Japan, Mexico, New Zealand and Singapore have already formally ratified the CPTPP trade deal, which is due to take effect at year-end.
The trade pact, which was signed in March this year, will eventually remove duties on 95% of goods traded between the 11 countries, including all textiles and apparel.
The US pulled out of the deal last year as part of President Donald Trump's 'America First' agenda, designed to protect domestic jobs. He told CNBC in January he would be prepared to consider re-joining the pact if it were "substantially better", but this would require approval of the member countries. Around 20 provisions have also been suspended if Washington stays out of the pact, 11 of which are related to intellectual property.
In April, however, the President suggested he may reverse his long-standing position and explore the possibility of re-joining the trade pact. But each of the 11 countries would have to agree to let the US join and consent to any concessions Washington might request before the country would be permitted to participate.
Vietnam is widely expected to be one of the biggest beneficiaries of the CPTPP. A report by the World Bank earlier this year offered a conservative assumption that the trade pact would increase Vietnam's GDP by 1.1% by 2030 to 3.5%. Under CPTPP, imports and exports are predicted to grow by 5.3% and 4.2% respectively.
According to an overview of Vietnam on the re:source by just-style strategic planning tool, the country also stands to gain from duty-free access to the EU market once the EU-Vietnam free trade agreement comes into force. Increased foreign direct investment – particularly in spinning and weaving – has pushed the country into the world's top ten textile exporters.
These two free trade agreements will make Vietnam one of the few leading clothing exporters that can enjoy duty-free access to both the EU and Japan markets, which together accounted for nearly 40% of the world's apparel imports.
However, an analysis on just-style also warns buyers to prepare for limited growth in exports out of Vietnam as the trade agreements will intensify competition for labour between the apparel industry and other export-oriented sectors: Can Vietnam reach its apparel export potential?