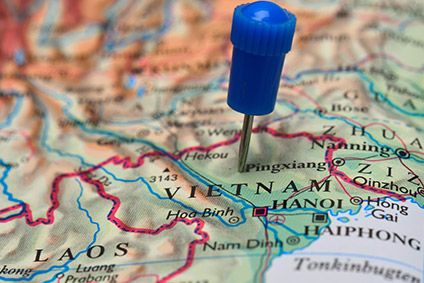 The latest data from the Customs Department of Vietnam show clothing and textile exports for the period January to mid-September reached US$27.50bn from $22.15bn a year earlier.
While this was on a increase on the year prior, when compared with the year to the second half of August 2022, clothing and textile exports were down by 44.8%.
Footwear exports, meanwhile, reached $17.12bn from $12.93bn in the comparable period of last year.
The statistics, released last month, show the total value of Vietnam's export and import turnover in the first half of September was $26.34bn, down by 25.7% as compared to the second half of August-2022.
Vietnam's trade-in-goods from January to the first half of September totalled $526.04bn in value terms. It posted an increase of 15.7% (equivalent to $71.46bn) from the same period of previous year.
Total merchandise export value was up 17.8% to nearly $265.34bn and total merchandise import value was up 13.7%, to $260.7bn.
According to the US Fashion Industry Association's annual report, Vietnam remains a key sourcing destination for US buyers.
Drawing on the results of its 2022 Fashion Industry Benchmarking Study, the USFIA says exactly half of the respondents are sourcing more from Vietnam than China in 2022 as fashion companies look to diversify their sourcing strategies.
After China and Bangladesh, Vietnam is the world's third-largest apparel-exporting country. Just Style recently carried out analysis to hear what fashion companies had to say about Vietnam as a sourcing destination.