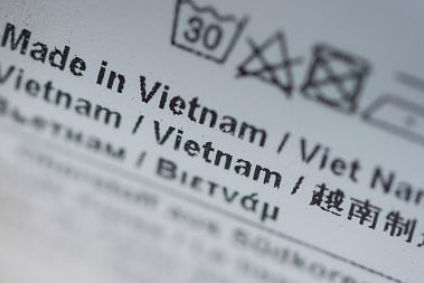 Vietnam's government needs to help improve the country's textile and apparel export power and competitiveness by building industrial parks specialising in textiles, the Vietnam National Textile and Garment Group (Vinatex) has said.
At a conference in Hanoi on 23 December organised by Vietnam's Ministry of Planning and Investment, Mr Le Tien Truong, vice chairman of the Vietnam Textile and Apparel Association, and general director of Vinatex, said the industry is keen to participate in the global supply chain and maintain growth momentum, while developing sustainably.
Truong added that the common desire of the industry is that the government implements policies to accelerate industry competitiveness, in addition to supporting cleaner production and environmental protection. This could be done by reducing corporate income tax, he suggested.
Truong said there is planning for a textile and garment industrial park on an area of 300-500 hectares, with enough infrastructure to help enterprises invest in fabric production. The vice chairman added that if the industry is to develop, investment needs to be made in modern technology, as well as reducing inland transport costs, warehousing costs, and simplifying goods inspection.
Recent figures show Vietnam's textile and apparel exports increased 7.7% in the first 11 months of 2019, but concerns are rife that the sector is quickly losing business to other cheaper, developing countries.
According to data from the General Statistics Office, textile and clothing exports in the year to November grew 7.8% year-on-year to US$29.9bn. Footwear exports were up 12.5% to $16.5bn for the same period.
But in a report by Reuters, many businesses say they do not have enough orders for 2020 – with some reporting a 20% drop in orders from last year.