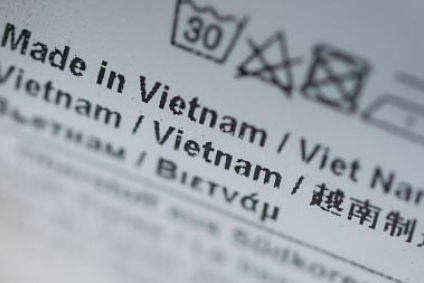 The Vietnam National Textile and Garment Group (Vinatex) has announced its official 2018 financial results, confirming a 16% growth in pre-tax profits to VND41.4trn (US$1.7bn).
Profits and revenues were higher than initially forecast in January this year, with revenues up 16% year-on-year to VND97trn (US$4.1bn).
During a company annual general meeting, Vu Duc Giang, chairman of the Vietnam Textile and Apparel Association (VITAS), said the Vietnamese textile and garment industry and Vinatex faced many difficulties and challenges in 2018, particularly regarding competition with other supplier markets.
While Vinatex anticipates increased competition with other supplier countries such as Bangladesh and Indonesia during 2019, but it hopes to maintain its market-leading position thanks to its speed, growth, the scale of production and business efficiency. It is also hoping to capitalise on trade agreements signed between Vietnam and other countries.
Indeed, Vietnam is widely expected to be one of the biggest beneficiaries of the Comprehensive and Progressive Agreement for Trans-Pacific Partnership (CPTPP) – or TPP-11 – which came into effect in January. Many of the original TPP provisions remain intact in CPTPP, with customs duties on 95% of trade in goods due to be removed, including all textiles and apparel. Some products will see immediate duty-free treatment, while tariffs on other goods will be lowered gradually over a number of years until being eliminated entirely. The full schedule can be accessed in the re:source by just-style strategic planning tool.
Going forward, Vinatex says it plans to focus on "smart, prudent development" in order to stay ahead in the market. In 2019 it is eyeing a profit growth of 12% and a revenue growth of 5-7% compared to 2018. Export turnover is expected to rise by 6-8%.