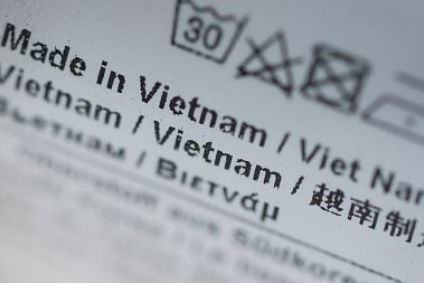 The Vietnam National Textile and Garment Group (Vinatex) is eyeing a 6-8% rise in exports and a 12% growth in annual profit for the year ahead on the back of strong growth in 2018 and the expected shift in business away from neighbouring China.
The group, which is one of Vietnam's largest companies, forecasted a 6.6% year-on-year rise in revenues to VND48.7trn (US$2.1bn) in 2018, while profit before tax was forecast to grow to VND1.5trn or 6.2% up over the same period. Exports were forecast to be 10.9% higher year-on-year at US$3.05bn.
Managing director, Cao Huu Hieu, explained Vietnam has benefited from the shift in production from China, as well as new orders for Vietnamese manufacturers on the back of customer perceptions of better quality products. He also said manufacturers are responding to demands from brands and buyers, including more sustainable production methods, and this was working in their favour.
Hieu added in 2018 Vinatex had focused on "intensive investment, focusing on automation and improving labour productivity" over investing in new projects to expand scale.
The member units of Vinatex such as May 10 and Viet Tien have invested in technological innovation, replacing old equipment and devices to increase productivity, as well as ensuring uniform quality of products, all of which is helping to boost capacity.
For 2019, Hieu said the group is aware demand is expected to be lower and the "trend of tightening cash flow will occur in more countries.
However, he says Vinatex is still eyeing a profit growth of 12% and a revenue growth of 5-7% compared to 2018. Export turnover, he says, is expected to grow by 6-8% compared to 2018.
Speaking of Vietnam's apparel and textile industry exports as a whole in 2018, Vinatex said they had grown by more than US$5bn compared to the previous year, to US$36.2bn.
According to newswire Xinhua, citing the Vietnam Textile and Apparel Association (VITAS), Vietnam will achieve garment and textile exports of US$40bn in 2019, up 10.8% on the year before.