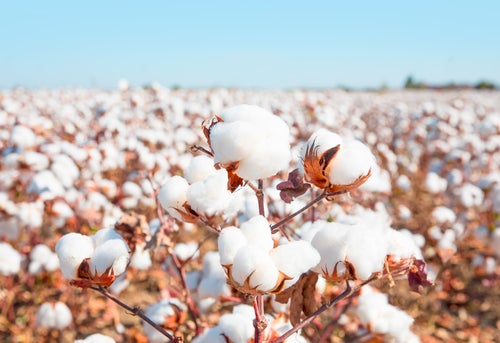 The funding from the Walmart Foundation will allow the organisation to scale the cotton project's activities and expand the initiative to Alabama and South Carolina. 
"Regenerative soil health systems can provide significant benefits for farmers, food supply chains, our climate and nature," said Kathleen McLaughlin, chief sustainability officer and executive vice president at Walmart Inc. and president of the Walmart Foundation. "However, adoption of soil health practices remains low. The USRCF's scientific approach empowers farmers and aligns with the Foundation's work on regenerative agriculture. We are excited to support this ambitious project to support farmers with the resources and tools they need to adopt more regenerative systems and accurately measure the outcomes of these practices for their land and livelihoods." 
The US Regenerative Cotton Fund (USRCF) was initiated in 2021 with a founding grant from the Ralph Lauren Corporate Foundation and supported by the VF Foundation and Levi Strauss & Co. It is a farmer-facing, science-based initiative designed to empower farmers and their advisors with the tools, resources, and networks they need to successfully adopt regenerative soil health systems, with the goal of eliminating one million metric tons of carbon dioxide equivalent (CO2e) from the atmosphere by 2026.  
Through the USRCF, SHI has initiated work in Texas, Arkansas, Georgia, and Mississippi, where it has established farmer-to-farmer education networks with more than 100 cotton farmers, delivered 12 education programmes, sampled soils in over 200 locations to develop Soil Health and Soil Carbon Targets, interviewed farmers managing 11,000 acres to assess their economic experiences with regenerative systems, delivered initial economic results to growers managing 187,000 acres, and mentored five student interns from Historically Black Colleges and Universities to help prepare them for leadership positions in US agriculture.  
"The USRCF is making good progress," said Dr. Cristine Morgan, SHI's chief scientific officer. "The drought conditions sweeping across the cotton-belt this year only underscore the importance of soil health systems to farmers' livelihoods because they can build drought resilience and increase profitability. We feel fortunate to have the Walmart Foundation's support that will allow us to expand the reach and impact of the USRCF to Alabama and South Carolina."