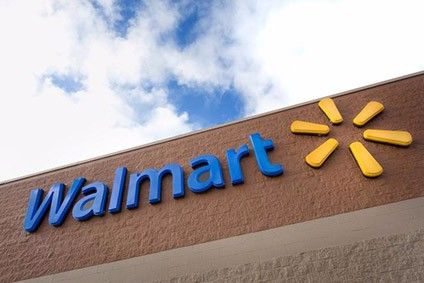 US retail giant Walmart has said it is in discussions with interested parties over the purchase of a stake in its UK supermarket subsidiary Asda and that it will consider a flotation for the chain.
Reports this week have suggested Walmart could sell off a majority stake in the retail group, while retaining a minority stake in the grocer.
The move follows a decision by UK regulators to block Walmart's plans to merge Asda with UK supermarket group Sainsbury's last April over fears the deal would increase prices and reduce quality for consumers.
In a statement, a Walmart spokesperson said: "Following inbound interest, Walmart and Asda can confirm that we are currently considering whether there is an opportunity for a third-party to invest in Asda, alongside Walmart, in order to support and accelerate the delivery of Asda's strategy and position Asda for long term success.
"Together, we are in discussions with a small number of interested parties who share Walmart and Asda's commitment and passion to growing the business – and who share our values, both for our customers and colleagues."
However, Walmart said "no decisions have been made" and that an IPO was an alternative.
"Walmart firmly believes that an IPO is an attractive long-term objective for Asda. Asda is a great business with a clear strategy for the future and Walmart is committed to ensuring it has the resources and support it needs to deliver that strategy. Walmart has a clear international strategy around 'strong local businesses, powered by Walmart' – which involves a number of different ownership arrangements depending on the needs of its different markets."
In May last year, Walmart International CEO Judith McKenna said the retailer was "seriously considering" an IPO for Asda to "strengthen" its long-term success.