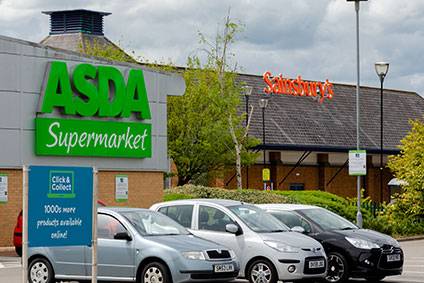 US retail giant Walmart is "seriously considering" an IPO for its UK supermarket chain Asda following the collapsed merger with rival grocer Sainsbury's last month.
At its first first meeting with managers since the Competiton and Market Authority's decision to block the deal with Sainsbury's, Walmart International CEO Judith McKenna looked to clarify some commentary around Asda's future, asserting much of it was "just speculation."
"Walmart does not have a one size fits all approach to operating its international markets, but a consistent focus on strong local businesses powered by Walmart. While we are not rushing into anything, I want you to know that we are seriously considering a path to an IPO – a public listing – to strengthen your long term success."
She added any preparations for IPO would "take years" and that colleagues' primary focus should remain on delivering its strategy to "make you the best Asda you can be."
She added: "Now is the time to stay focused. You can drive sales in your store and make a difference to your customers and colleagues. This is not a market where success comes easily or without a lot of effort, but you have the skills, the tools and most importantly the attitude to be successful."
The proposed merger between Asda and Sainsbury's would have given the companies a bigger share than current market leader Tesco and created one of the UK's leading grocery, general merchandise and clothing retail chains, with combined revenues of GBP51bn (US$70.1bn) in 2017.
With more than 8m customers regularly buying its Tu clothing, Sainsbury's is the sixth largest clothing retailer by volume in the UK. If the tie-up had been granted the green light, coupled with Asda's successful George clothing line, the combined business would have stood as a competitor to the likes of UK value clothing retailers such as Primark.
However, at the end of last month the CMA confirmed it was blocking the merger and expressed concerns it would lead to increased prices in store and online.
Asda CEO Roger Burnley told attendees to "forget the language of Plan A and Plan B – there has always been one clear strategy for Asda…it requires momentum in the short term, growth in the medium term and sustainability in the long term…we need to prioritise and focus on what will make a difference to customers versus what won't."
Burnley said the supermarket would "accelerate our price position," as well as continue to invest in technology to ensure it provides a consistent and trusted customer experience.
Investment continues in George.com to improve the customer experience and ensure it is ready for next day Click and Collect later in the year, the group said.