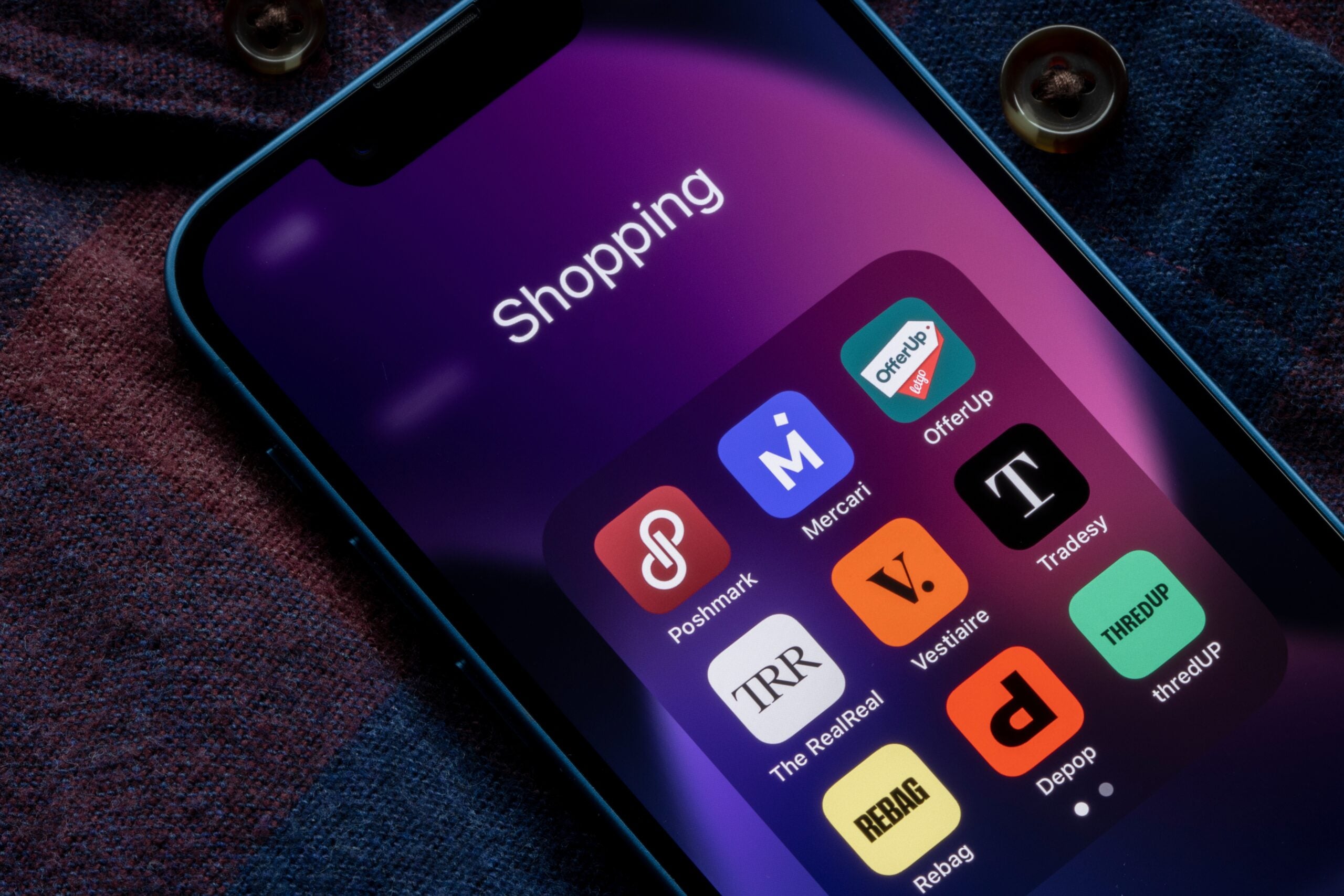 Those brands and retailers with foresight, and those who were looking to improve their sustainable impact, turned to the fashion resale market, knowing there was a growing appetite for second-hand, and by default, cheaper clothing. But also, knowing that consumers see the second-hand marketing as a way of consuming fashion more sustainably.
Online fashion resale platforms like Depop and Vinted supported the growth of this market initially, especially since the pandemic when people were forced to shop online, but other, more established brands are also now getting in on the act. Levi Strauss, Boohoo, H&M and Joules are just a few.
According to a recently published report by GlobalData entitled 'Global Apparel Resale Market & Forecasts to 2026', the resale apparel market soared by 109.4% between 2016 and 2021.
There is no doubt that sustainability is an increasingly prominent driving force for second-hand buyers, but shoppers continuing to tighten their belts while seeking ways to save cash is certainly contributing to its phenomenal growth. And brands and retailers are seeing this as a tremendous opportunity to capture a new customer base.
Philippines apparel sector urged to prepare for US apparel import shrinkage
As multiple reports suggest the Philippines apparel sector will face factory closures and worker lay-offs, industry experts tell Just Style US apparel import demand will continue to wane in the coming months.
Fashion resale market grows as cost-conscious consumer emerges
As discretionary income becomes increasingly squeezed, consumers are turning to alternative, cheaper methods for purchasing clothes, including the resale market – and brands are embracing this trend to satisfy demand.
How to tackle the apparel supply chain's biggest problems
In an exclusive roundtable hosted by Just Style's editor Laura Husband, apparel industry experts Dr Sheng Lu and Bob Antoshak discussed the five biggest challenges facing the apparel supply chain at present and how to tackle them.
Nicaragua at risk of economic sanctions amid political, social crisis
The international apparel industry is concerned about Nicaragua's political and human rights crisis and the serious risk the US might suspend its clothing and textile exporters' privileged access to US markets.
Also in the news….
Bangladesh leads US apparel imports charge in August
ESSENTIAL SOURCING GUIDE: Sri Lanka's apparel sector
EU reveals Free Trade Agreement exports reached record levels in 2021
Just Style named partner for The Wall Street Journal Future of Style event
WCO, UNCTAD MoU to enhance supply chain digitalisation
Union crackdown in Asia exploiting garment workers
M&S to quit Myanmar sourcing by March 2023