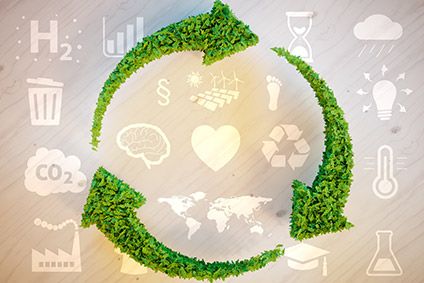 Will consumers be able, or willing, to afford to pay a little bit more for more sustainable clothing items? Is it even a priority for them anymore? Can companies, still recovering financially from the implications of the pandemic, afford to invest in sustainability in the way they did pre-Covid?
These are questions we are all too familiar with but the answers are now becoming clearer and the discussions around this subject only louder.
Rising inflation and a looming recession are only adding to the debate with many industry organisations clear that sustainability initiatives cannot afford to fall by the wayside, especially given climate shifts are accelerating. And leaders at this week's Cop27 Summit will be keen to fuel the debate and emphasise the need for all countries to play their part. Former UK Prime Minister, Boris Johnson, told delegates this morning (7 November), "this is not the moment to go weak on net zero, this is the time to double down".
And brands do appear to be investing. More resale initiatives are being launched, as are new sustainable innovations in fibres and fabrics.
And rightly so, as consumers are also becoming more savvy and vigilant about greenwashing. They are increasingly rating sustainability and brand authenticity as key consideration factors in their fashion buying decisions. Brands will need to show they really care about the planet, as well as profit, if they are to win their custom.
In other news….
Birkenstock's owner L Catterton launches social, eco fund platform
US apparel manufacturing records October growth
Pakistan floods hit 40% of annual cotton crop
SAC presses for urgent action on 'systemic sustainability issues'
Oeko-Tex responsible business tool for supply chains launched
Job losses loom at Asos as e-tailer launches strategic review
Victoria's Secret acquires Adore Me in a US$400m deal