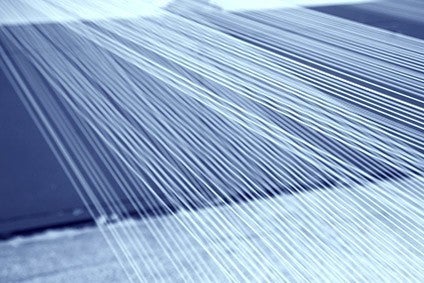 Welspun India, a subsidiary of the company embroiled in controversy last year over the provenance of its cotton, has developed and is testing what it claims is the first patented fibre-tracking technology for application in the global textile market.
Welspun's technology enables it to verify the origin of cotton at each stage of the manufacturing process to ensure an authentic final product, according to India's Economic Times. The company partnered with global forensic science company Oritain Global to develop Wel-Trak, using RFID and customised software, with an investment of around US$6m.
The technology is understood to have already been deployed in several cotton growing regions globally, with Welspun India also looking to help cotton farms grow better quality cotton and encourage the farming of organic.
The company is working with around 3,000 cotton farmers in the Wardha region near Nagpur and the Nakhatrana region near Bhuj, and is looking to cover at least one fifth of farmers supplying cotton to it by 2021.
The Mumbai-based firm developed the technology after an investigation by US retailer Target found it was using inferior and less expensive cotton fibres in many of its luxury bed linens labelled '100% Egyptian Cotton.' Target subsequently ended its relationship with Welspun, with the Indian company admitting: "Without any ambiguity, the fault is on our side."
"Adversities happen in the world of business," chief executive Dipali Goenka told the Economic Times. "When we looked into it, we felt that there were gaps. Today, we are proud to say we have Wel-Trak, the patented process, which helps us track the cotton to its source."