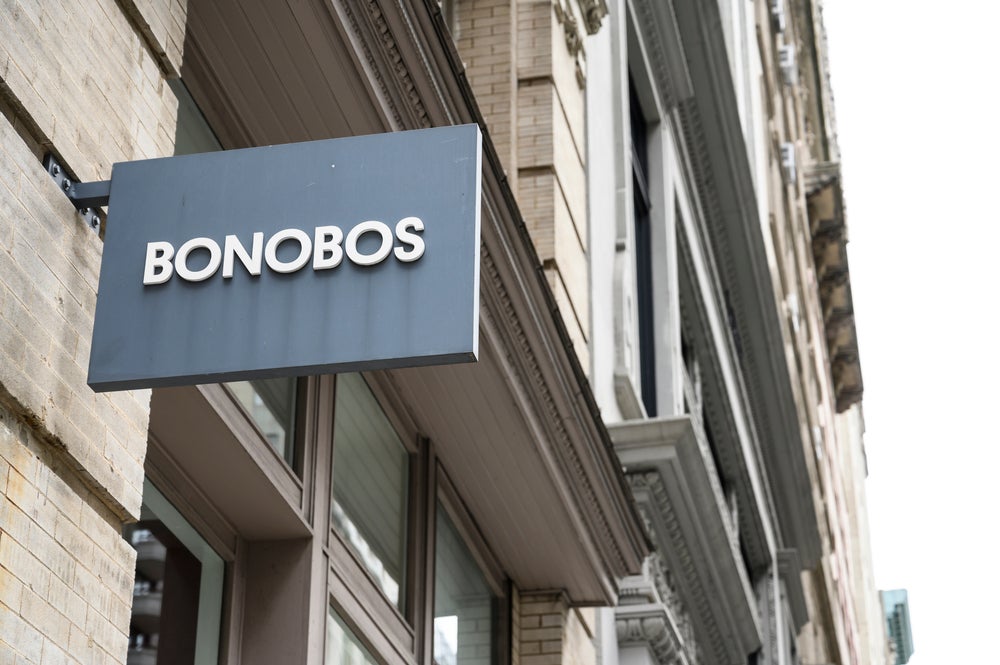 The joint acquisition of Bonobos by brand management company, WHP Global and fashion apparel retailer, Express for a combined purchase price of $75m is the first acquisition made by both companies since they finalised their strategic partnership earlier this year.
WHP Global will acquire the Bonobos brand for $50m, while Express will acquire the operating assets and assume related liabilities of the Bonobos business for $25m.
"Our strategic roadmap to transform Express to create shareholder value includes achieving profitable growth in our core Express business – which is our first priority – optimising our omnichannel platform and accelerating our growth and profitability through our partnership with WHP Global," said Tim Baxter, Express chief executive officer.
Bonobos, known for its Guideshop retail model, was founded in 2007 and acquired by Walmart in 2017. The brand has distinguished itself in the menswear category based on product fit, customer experience and consistent growth.
Yehuda Shmidman, WHP Global's chairman and CEO said: "Bonobos is an ideal first acquisition for our new partnership with Express and will be a terrific addition to our fashion vertical.
"Post-closing, WHP Global's portfolio will include more than 10 powerful brands approaching $7bn in total retail sales."
Strategic and financial benefits of the Bonobos acquisition
The acquisition is said to present an opportunity for the brand to unlock additional growth. Express plans to use its expertise in men's fashion and marketing to address underpenetrated categories and increase customer acquisition.
Bonobos joining Express's portfolio as the third brand – joining Express and UpWest- is expected to accelerate growth and profitability. The move is expected to positively impact operating income and free cash flow in fiscal 2023, leading to increased sales growth and profitability.
Express plans to use its fully integrated omnichannel operating platform to achieve synergies and efficiencies and drive financial efficiencies, operational synergies, and additional economies of scale across production and sourcing, technology, and others into its existing and new businesses.
Concurrent with the closing of the transaction, WHP Global and Express will enter into an exclusive long-term license agreement with multiple renewal options granting Express the right to use the intellectual property acquired by WHP Global for the operation of the Bonobos business in the US in exchange for Express's payment of a royalty fee to WHP Global.