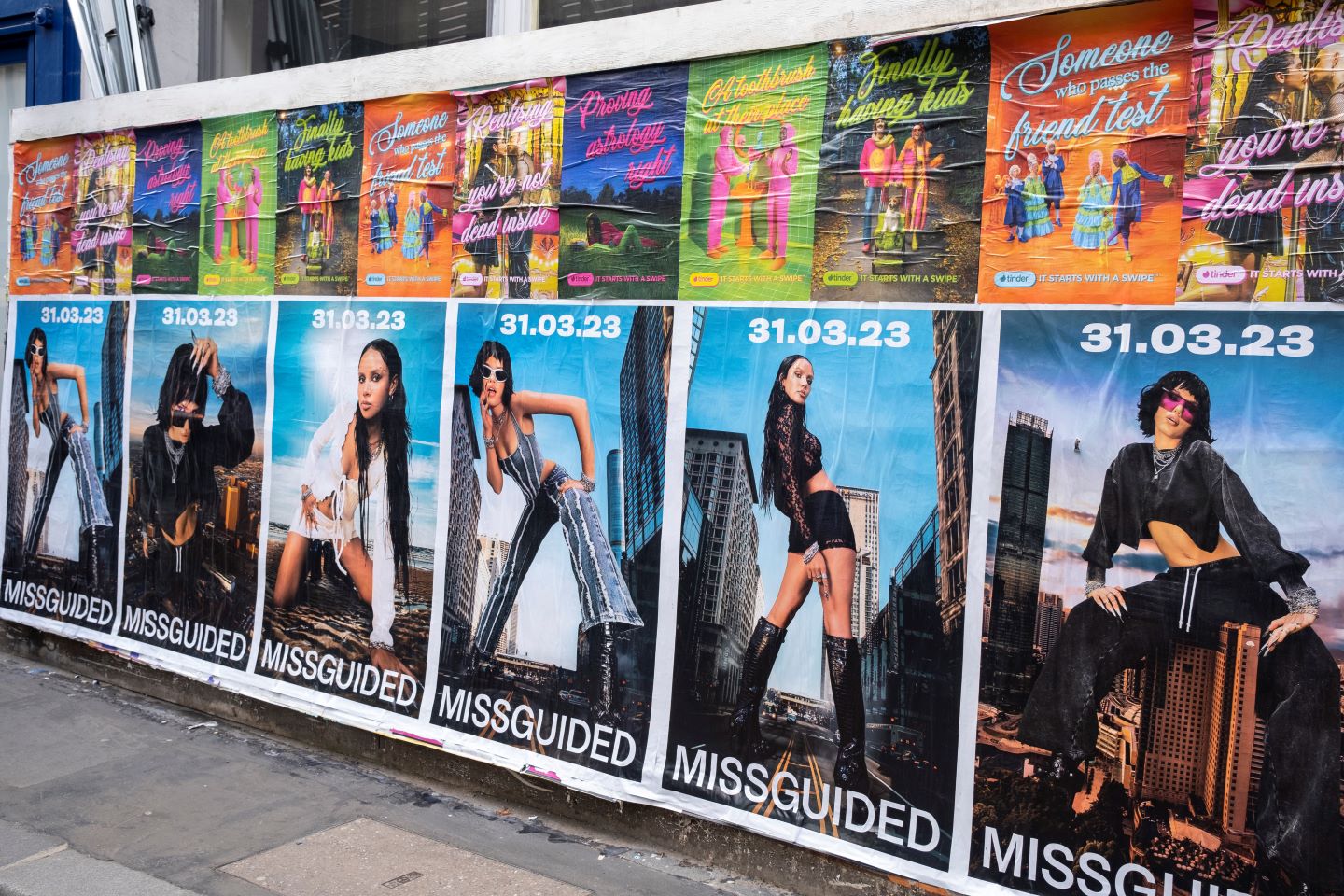 Just under a month after announcing it was taking a stake in the US owner of fast fashion chain Forever 21, China's Shein appears to have its sights set on UK growth with speculation rife that it is in talks to acquire Missguided from Frasers Group.
Inside the Deal
Sky News broke the story that Shein and Frasers Group are engaged in discussion over the latter's fast fashion brand Missguided, but added it was "unclear how soon it might be announced or whether there was a risk of it falling apart".
The news comes just over a year after Frasers Group acquired Missguided for a cash consideration of £20m ($25.2m). The acquisition marked the company's first foray into the online fashion pureplay space.
And at the time it was widely believed to be a positive move.
GlobalData's apparel analyst Darcey Jupp explained: "Frasers Group will be taking a new direction with its acquisition of Missguided, as the value online retailer is a clear digression away from the group's typical sports and premium fascias. However, its purchase of the IP for just £20m is certainly a punt worth taking, particularly if Frasers can leverage its operational scale to recapture Missguided's young audience and make the brand competitive once again."
Frasers' decided to acquire Missguided and rescue it from administration with its failure assumed to be a lack of competitiveness against the likes of fellow online brands Boohoo and Shein.
It was one of several steps Frasers Group has taken in recent years to increase its presence in the fast fashion pureplay space, upping its ownership in the Boohoo and ASOS brands and acquiring Australian fashion online marketplace MySale.
That it is now weighing a sale of Missguided is interesting, but not surprising. As Just Style understands it Frasers Group could see Shein's interest in Missguided as an opportunity to rationalise the number of brands it has sitting within the same online fast fashion segment.
When Just Style contacted Frasers Group to confirm the matter, the Sports Direct and Flannels owner declined to comment and Shein did not return a request for comment either.
Eleonora Dani, an analyst at Shore Capital Markets argues should Shein move forward with plans to acquire Missguided, it would represent a significant strategic step for both parties:
"Shein, currently valued at an estimated $66bn, has been on an aggressive M&A trajectory, aiming to augment its global footprint and diversify its revenue streams. This acquisition would not only mark its debut in the ownership of a British entity but would also serve as a synergistic addition to its comprehensive portfolio."
Why the deal matters
When news broke that Singapore-headquartered Shein was acquiring a third in US fashion chain Forever 21's owner SPARC Group, most industry experts, like Dr Sheng Lu, associate professor in the Department of Fashion and Apparel Studies at the University Delaware, conceded it was a play from Shein to find new business growth opportunities and create a 'favourable' environment that can eventually lead to a successful IPO.
Others, like retail analyst Neil Saunders at GlobalData, believed it was part of Shein's plan to round out its proposition and become less reliant on ultra-cheap apparel.
"While Forever 21 isn't premium, it is a credible brand that adds more fashion heft to Shein's offer and may help attract some new consumers. Shein will also hope that the addition of a well-known American name will help to lessen focus on its manufacturing practices, which have come under scrutiny."
The reports suggesting that Shein might make a play for a UK brand that falls into the fast fashion category, is what some might consider a plot twist.
But again, it is not a completely surprising move.
"Shein's latest move to buy Missguided reveals the company's global expansion ambition. Industry sources indicate that Shein had a more limited market presence in the UK, only accounting for 0.5% of sales in 2022, lower than Missguided's 0.6%. Therefore, acquiring Missguided could potentially enable Shein to rapidly achieve market expansion in the UK, particularly from an accounting perspective, which would be very beneficial for the company's future IPO," Lu suggests.
But despite both brands being in the fast fashion space, there remain concerns about synergies between the two, namely because just like Forever 21, Missguided sits at the more premium end of the fast fashion spectrum.
"For example, between January 2022 and August 2023, Missguided's average retail price in the UK market was nearly double that of Shein's," Lu points out. "Also, unlike Shein whose products are often generated by AI and data scientists, Missguided has a unique brand identity and design taste. In other words, consumer reactions to the partnership between Missguided and Shein is yet to be seen. However, we cannot rule out the possibility that Shein's move could be driven by a capital-focused strategy with the ultimate goal of a successful IPO."
Key takeaways for the fashion industry
Industry experts are sitting at the edge of their seats waiting to see how UK-listed peers Boohoo and Asos react to the news. In fact, Boohoo was in the bidding race for Missguided ahead of its acquisition by Frasers Group.
"With Shein, a global player in the online fashion retail industry, expanding its presence in the UK market via this acquisition, the competitive landscape is bound to become more challenging," Dani asserts. "The transaction could also position Boohoo and Asos as potential M&A targets, as competitors may explore similar strategic partnerships or acquisitions. This scenario becomes particularly plausible if Shein deploys its considerable financial and operational resources to rejuvenate and scale the Missguided brand."
Another thing several industry experts are in agreement on is the potential of a strategic partnership being set up with Frasers Group, similar to the one struck with SPARC Group.
It would mean Shein can explore the idea of returns through physical stores like it has with Forever 21.
"This would offer customers more flexibility and thus enhance customer experience," Dani explains.
And with Frasers' strong retail network in the UK, it could serve as a distribution hub for Shein lowering shipping times and costs for customers, which GlobalData's apparel analyst Alice Price agrees will "give it an edge over UK players".
There's also the access to a wider and more diverse audience. Dani points out that Frasers' customers – from its Flannels to Hugo Boss brands – could offer Shein a more mature and possibly more affluent customer base.
"And it allows for product diversification too. While Shein already allows third-party retailers to list items on its site, Frasers Group could benefit by listing its stock on Shein's platform. This would provide Frasers an additional channel to reach a global audience."
Our signals coverage is powered by GlobalData's Thematic Engine, which tags millions of data items across six alternative datasets — patents, jobs, deals, company filings, social media mentions and news — to themes, sectors and companies. These signals enhance our predictive capabilities, helping us to identify the most disruptive threats across each of the sectors we cover and the companies best placed to succeed.