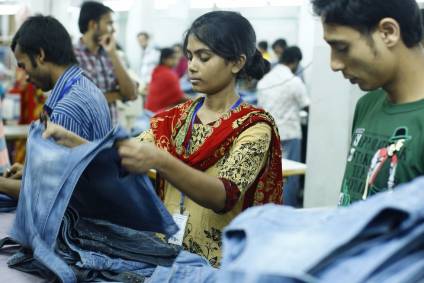 The Bangladesh worker safety initiative Nirapon is restructuring its organisation which will see it shift to operating from North America.
The organisation, which was founded in 2019 and aimed to build upon the work of the Alliance for Bangladesh Worker Safety, says it will continue to focus on safety "while shifting to a more streamlined organisational structure based in North America".
"Nirapon is committed to helping its members' sourcing factories create a sustainable culture of safety. We have made tremendous progress, and as we look to the future, we will have more impact with this new organisational structure by streamlining safety oversight, partnering with well-respected training providers, and maintaining our effective helpline."
With the restructure, the organisation will shift to provide increased technical support with three main areas of focus:
Safety Monitoring: As a consortium of 21 brands and retailers working to promote a culture of safety in more than 600 apparel factories, safety monitoring will continue and improve with a new third-party monitoring organisation to be announced at a later date. Safety monitoring will continue to include protocols that are part of the day-to-day factory operations, including structural, electrical, and fire safety, as well as the ongoing training of workers on fire and building safety.
Training: Incorporating the feedback from numerous factories, the fire safety training will shift from Local Training Providers (LTP) to a local, trusted organisation.
Helpline: The 'Amader Kotha' helpline, a model for worker reporting not only in Bangladesh but around the world, will continue to operate and provide workers with a safe and anonymous outlet for reporting issues.
The move will result in the departure of Moushumi Khan, CEO of Nirapon since its inception. A new chief safety officer will be named in due course "reflecting Nirapon's more technical nature", the organisation says. Until then Nirapon will be directed by the board.
"As the inaugural CEO of Nirapon, it was my honor to help oversee a successful transition from the Alliance for Bangladesh Worker Safety to the new organisation," says Khan. "I remain committed to worker safety in Bangladesh and look forward to supporting all those who share this noble goal."
The announcement coincides with last week's news that the functions of the Bangladesh offices of the Accord on Fire and Building Safety in Bangladesh have officially transitioned to the RMG Sustainability Council (RSC), a permanent national safety monitoring and compliance body for the country's ready-made garment (RMG) sector.
Accord signatory companies, unions, and the Bangladesh Garment Manufacturers and Exporter Association (BGMEA) agreed to establish the RSC through a Memorandum of Understanding (MoU) signed in May of last year. To ensure the safety progress achieved by the Accord since 2013 is sustained and potentially expanded, the MoU prescribed that the RSC inherits all operations, staff and infrastructure of the local Bangladesh Accord office.
Nirapon, at the end of last year, had been ordered to halt operations for six months following complaints from factory owners who believed there was no need for another safety monitoring organisation in addition to the proposed RMG Sustainability Council.