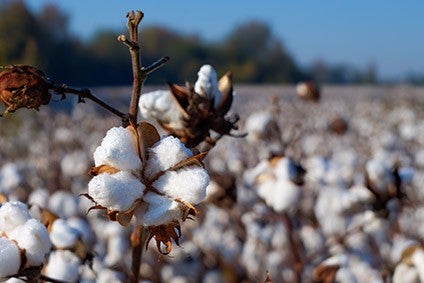 World cotton production is expected to outpace consumption in 2020/21, new data shows, with Covid-19 continuing to weigh on consumer demand, and inclement weather and trade conflicts expected to compound the challenges in some regions.
According to the latest update from the International Cotton Advisory Committee (ICAC), global production is anticipated to increase to 24.9m tonnes in 2020/21, outpacing consumption by 500,000 tonnes, which is estimated at 24.4m tonnes. Many major producers are expected to see their totals drop in the coming year, including the US, Brazil, Pakistan and West Africa.
"The entire world might be tired of the Covid pandemic and simply want to be done with it – but it is, sadly, far from done with the cotton industry," the ICAC says.
"Inclement weather and trade conflicts could compound the challenges in some regions, especially the US, which not only is experiencing an unusually active hurricane season but also is still engaged in a trade war with China."
But as with most dark clouds, there is a silver lining too. Brazil, for example, might be projected to have a 6% decrease in production, but its total production should reach 2.8m tonnes – roughly double the size of the crop it was producing only five years ago. India and China, the world's top two producers, also are expected to increase their totals in the coming season.
The Secretariat's current price projection for the year-end 2020/21 average of the A Index is 69.3 cents per pound for November.