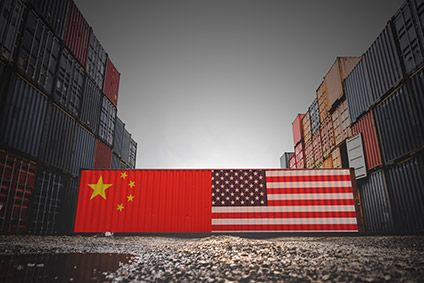 The World Trade Organization (WTO) has agreed to establish a dispute settlement panel to investigate whether tariffs the US has imposed on China are unfair.
It is the second time China has requested the panel be set up after tariffs were imposed by the US following a Section 301 investigation into China's acts, policies and practices related to technology transfer, intellectual property and innovation. Tariffs were imposed on US$34bn of Chinese imports from 6 July 2018, and 10% additional tariffs added to around $200bn of Chinese imports from 24 September 2018.
The first request was blocked by the US in December, with it arguing it had "serious concerns with China's request" including China seeking "to use the dispute settlement system as a shield for a broad range of trade-distorting policies and practices not covered by WTO rules, threatening the overall viability of the WTO system."
The second request comes as China says the tariffs continue to damage its "legitimate economic and trade interests as well as the rules-based multilateral trading system."
"The unilateral US actions not only infringe China's rights but also flagrantly violate various WTO rules and fundamental principles of the WTO; if the US were free to continue infringing these principles without consequences, the future viability of this organisation is in dire peril."
Regarding the Section 301 investigation, China says the findings are a "willful distortion of facts and full of selective assertions and allegations."
Meanwhile, Chinese and US negotiators are currently holding talks in Washington in an attempt to end the ongoing trade war.
US apparel industry experts have openly expressed concerns over the impact of the trade dispute. Many welcomed news of a 90-day truce between the US and China back in December, which halted a hike to from 10% to 25% duties on additional goods, which would have come into play at the beginning of 2019.
According to research from quality control and supplier compliance service provider Qima, the ongoing trade spat has led to a shift in global sourcing from China to other less mature markets where ethical and quality control compliance issues in manufacturing are more prevalent.