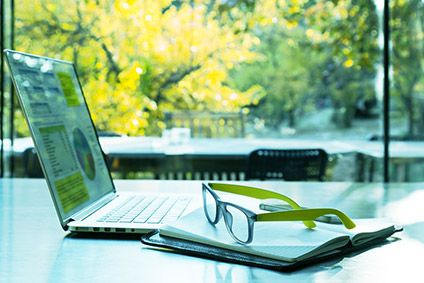 German fashion e-tailer Zalando has struck a three-year partnership with Copenhagen Fashion Week to accelerate sustainability in the fashion industry.
Zalando revealed its do.MORE strategy in October of last year with the vision to be a sustainable fashion platform with a net-positive impact for people and the planet.
Copenhagen Fashion Week, meanwhile, unveiled its Sustainability Action Plan at the start of 2020, which set out its ambition to transition and develop into a pioneering, sustainable industry platform. Outlining targets across not only the event itself but also setting minimum sustainability requirements for all participating brands by 2023, the Sustainability Action Plan aims to push the fashion industry to implement necessary and comprehensive positive change.
Together, both Zalando and Copenhagen Fashion Week will align across these three-year action plans in order to leverage impactful change together.
"Collaboration is in the DNA of Zalando and with more than 35 million customers in 17 markets across Europe and more than 3,000 brand partners on our platform, we want to use our scale and innovative technology to raise the bar and with Copenhagen Fashion Week, we have a strong partner in the European fashion ecosystem," says David Schneider, co-CEO of Zalando SE.
Cecilie Thorsmark, CEO of Copenhagen Fashion Week, adds: "Together with Zalando, we hope to send a powerful signal to the fashion industry, that it is possible to drive positive change if we dare to demand a high level of sustainability as a prerequisite for working together."
The partnership will run from 2020-2023 and commences as Copenhagen Fashion Week is preparing for the next edition taking place 2-5 February 2021.
Zalando, which swung to a profit for the third quarter, recently launched its new 'Pre-owned' offer in Germany and Spain, with plans to roll out the model in Belgium, France, the Netherlands and Poland next month.