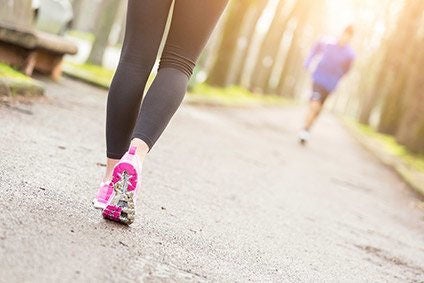 Launched by innovation platform CETIA, with the support of the Nouvelle-Aquitaine Region in France, the four players – Zalando, Declathlon, Groupe Eram and Revalorem – are launching Reshoes on the preparation of shoes for the recycling of their soles.
In France, footwear is said to represent 8% of the volume placed on the market, i.e. 224m pairs. Due to the lack of cutting-edge technologies to extract the soles from the upper shoes, most end-of-life shoes are shredded without any dedicated recycling channels able to accept the volume of footwear currently on the market.
CETIA, along with the four brands and the Nouvelle-Aquitaine Region, are investing EUR1m (US$995m) to accelerate its creation by removing the main technological barriers. The programme is open to brands and industrialists wishing to join the movement in favour of innovation for the circular economy.
By March 2023, the Reshoes technology transfer programme will inaugurate the first 100% automated line: from material detection to the removal of soles, followed by the sorting and materials preparation that will make up deposits ready for recycling. The aim is for 1,000 shoes and soles to be processed each day on the industrial pilot, ahead of a larger-scale deployment.
"Footwear has been the poor relative of recycling in Europe, as the technical barriers are very complex to overcome," says Chloé Salmon Legagneur, director of CETIA, who is calling on all brands and manufacturers to join this movement and strengthen its capacity for innovation in order to achieve a sustainable transition in the sector. "It's great news that such emblematic players are working together to lift the technological barriers and thus transform their industry. We are proud to have been able to bring them together in Reshoes."
The equipment for the Reshoes programme is entirely manufactured in France, with the combination of CETIA's skills in vision, image processing and automation, in association with special machine manufacturer SEMSO. The programme will address all types of footwear from luxury, city, and sport shoes to assembled and sewn soles.
Laura Coppen, head of circularity at Zalando, adds: "As part of our sustainability strategy, we are committed to enabling circularity and encouraging behavioural change towards circular products. Supporting innovations and pioneering initiatives in France meets this objective. With our contribution to the Reshoes programme, Zalando is engaging in a local partnership to accelerate the separation of footwear components and the eventual recycling of footwear."
Meanwhile, Clémence Goubet, head of sustainable development for footwear at Decathlon, says the CETIA recycling automation and industrialisation programme is a real asset for the footwear industry.
"Through it, we will be able to better design the shoes of tomorrow, by reusing recycled raw materials, for example, in order to limit our consumption of resources. Within Decathlon, as a designer and distributor, we are aware of the impact generated. Our teams work daily to change the life cycle of our products and find new, more circular solutions."