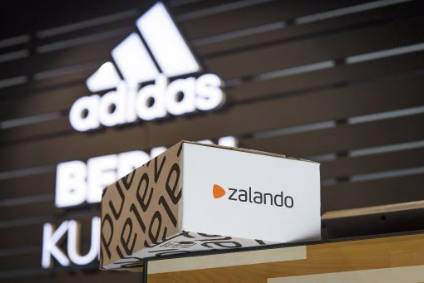 A long and unusually hot summer has been blamed for cooling sales at German fashion e-tailer Zalando, leading to wider losses in the third quarter.
Describing the quarter as "financially challenging", it said the hot weather not only reduced consumer demand for its clothes, but also meant they delayed purchases of items for the autumn/winter season.
The Berlin-based firm reported a net loss of EUR41.7m (US$47.9m) in the period, compared to a loss of EUR11.1m a year earlier, and adjusted loss of EUR38.9m.
Margin fell by 3.2% on slower revenue growth and higher costs of reconditioning returns, which Zalando said were "caused by operational faults that have been addressed and resolved." Fulfilment costs increased as a result of high investments in logistic infrastructure.
Group revenue, meanwhile, increased 11.7% to reach EUR1.2bn from EUR1.07bn in the prior year period.
The company reached a new record of 25.1m active customers in the quarter – representing about 6% of the European population, with orders growing by 22.8% to 27.7m.
"We are clearly not happy with our financial results in the third quarter," said Zalando co-CEO Rubin Ritter. "Our eyes are set on building the ecosystem for European fashion at full speed and our 2020 target of doubling the business to EUR10bn in gross merchandise volume. For the fourth quarter, the team's full focus is now on pulling off a strong finish to the year."
For the full year, Zalando continues to expect revenue growth around the low end of its 20-25% target growth corridor and an adjusted EBIT of EUR150m-190m.