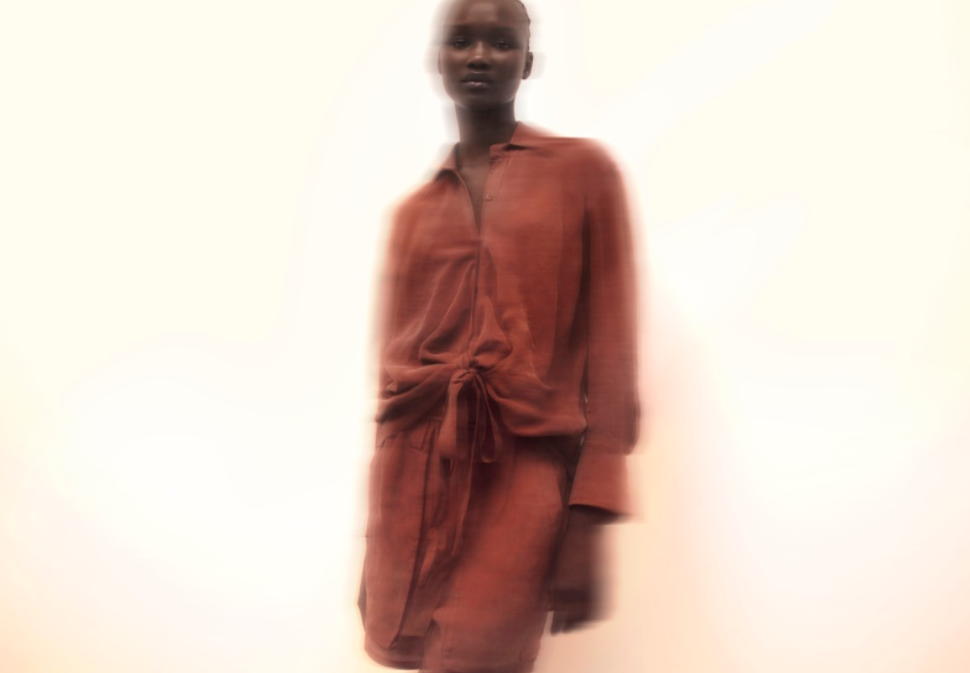 Zara has partnered with fashion technology company Circ to launch a women's capsule collection made with recycled polycotton blended textiles. The collection, which features on-trend and light garments in burgundy tones, is the first of its kind and will be available in 11 markets from April 17.
Inditex, Zara's parent company, invested in Circ last year as part of its Sustainability Innovation Hub (SIH), which aims to boost technological innovation and improve product circularity.
Breaking down blends of polyester and cotton – referred to as "polycotton" – is one of the biggest challenges for the fashion industry when it comes to creating new garments from recycled textile waste. However, Circ's innovative recycling technology has claimed to be the only platform that can successfully separate polycotton blended textile waste and recover both cellulosic and synthetic fibres.
By utilising this technology, Zara and Circ have created a collection that includes lyocell garments made with 50% recycled polycotton textile waste and polyester garments with 43% recycled polycotton textile waste.
Peter Majeranowski, CEO of Circ, stated that the partnership with Zara signals a seismic shift in how the fashion industry and consumers view what is possible in sustainability. "Circ and Zara want to create a new future in which the garments hanging in our closets are made from recycled materials that can then be recycled over and over again," he said.
Javier Losada, Inditex's chief sustainability officer, noted that this first-of-its-kind collection demonstrates that innovation in new fibres and collaboration with specialised experts are two key pillars in advancing the circularity of the textile industry.
The collection showcases the potential for recycled textile waste to be transformed into new garments that can be recycled over and over again. It also highlights the importance of collaboration between fashion brands and technology companies in order to drive sustainable change within the industry.
Last month, Circ raised $25m in series B extension funding with support from Zalando and Avery Dennison.