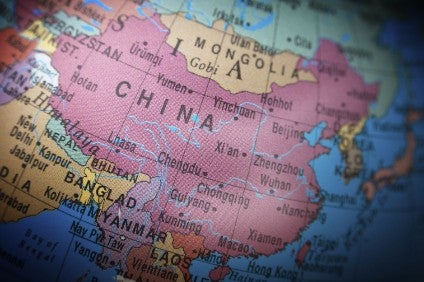 The number of clothing and textile manufacturers engaging in the ZDHC programme has accelerated globally since the start of the coronavirus (Covid-19) pandemic, particularly in China, the Foundation says.
Speaking on a webinar for the Kingpins24 virtual denim sourcing event – whose physical show in Amsterdam was cancelled amid the Covid-19 pandemic – Frank Michel, executive director of the ZDHC Foundation, said he had not seen any indication the virus, and its impact on business, has led manufacturers back to using cheaper, more hazardous chemicals.
"Covid-19 is not causing any backlash. In terms of our programme, Covid-19 is a very interesting observation. On the ground and in facility engagement, the manufacturers, and how they're engaging in the programme has been accelerated since the beginning of the crisis.
"Speaking to our regional directors in offices in Shanghai, Mumbai and Amsterdam, we observe that the engagement of manufacturers in China has been increasing dramatically. We have been up 30-40% for webinars, and people that haven't had access to the internet in their day-to-day work in the factories are now engaging in the programme and educating themselves on what it actually takes to implement the programme."
According to its website, the ZDHC Foundation now has 166 contributors, of which 30 are brands – all active in the textile, leather and footwear industries – 115 are value chain affiliates, ie: related chemical or solution providers, and 21 are associates, ie government organisations, NGO's and academia. The remaining four are a 'friend' of ZDHC – a company that wants to learn more about ZDHC, using the group's tools to enhance its own sustainable chemical management journey.
Michel said that while Covid-19 is a threat to the industry, particularly given the cancellation of orders and for order books in the coming months, it is also an opportunity for factories to "educate themselves on a better environmental performance for the future".
But he warns that it is also going to be a challenging time for sustainability in the textile industry with the focus primarily on social at present.
"If you look at the devastating situation in production regions, we must not forget the environmental impacts."
Next year, however, the Foundation is preparing to roll out a new programme for manufacturers called 'Suppliers to Zero'.
"It's our leader programme for manufacturers, where they can take full ownership of the programme implementation. We want to encourage people to be proactive and to not necessarily only look at the budgets."
Last month, the ZDHC Roadmap to Zero initiative opened up a new platform that will give the industry – and the general public – a channel to propose new substances for addition to its Manufacturing Restricted Substances List (MRSL).