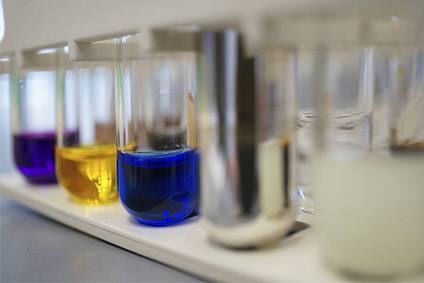 The additions to the ZDHC Manufacturing Restricted Substances List (ZDHC MRSL) extends the list of harmful chemical substances to be restricted in their use, including PFAS treatments used for textiles, leather, and footwear.
Specifically, the ZDHC MRSL Version 3.0 has several updates, including a ban on all formulations based on or including PFAS substances used for fashion, sport or outdoor apparel and footwear, and home textiles. Other major updates include corrections and additions in CAS reference numbers of MRSL substances, test methods, in some cases revision of formulation limits and addition of substances from the Candidate List to the ZDHC MRSL, such as free aniline, cyclic siloxanes, solvents, etc.
The Candidate List has also been updated and Navy Blue Colorant has been moved to the Archived List.
The ZDHC Manufacturing Restricted Substances List (ZDHC MRSL) is a living document that is regularly updated to ensure that ZDHC's Guidelines and requirements are "continuously challenging and pushing the textile, leather, apparel and footwear industry forward in their journey towards sustainable chemical management".
According to Phil Patterson, chair of the MRSL Advisory Council who led the review process, said: "The ZDHC Roadmap to Zero Programme continues to evolve. This enables us to take a tough but pragmatic approach to previously challenging topics such as solvents and chemicals that are recognised as being harmful but necessary for critical end uses, such as medical textiles or items for first responders."
The changes for MRSL Version 3.0 have been published on the Roadmap to Zero website. Along with the publication of the new ZDHC MRSL Version 3.0, the ZDHC Foundation has also published the updated versions of the ZDHC MRSL Conformance Guidance (Version 2.0), ZDHC MRSL Update Principle and Procedures (Version 3.0), and ZDHC MRSL Industry Standard Implementation Approach (Version 2.0).
The release of the ZDHC MRSL Version 3.0 and its supporting documents come with a transition period of 12 months for effective implementation by all stakeholders. The updated ZDHC MRSL V3.0 aligns with Bluesign's planned removal of all existing Bluesign Approved PFAS containing formulations from the Bluesign Finder in order to restrict PFAS under REACH for all non-essential uses including in consumer products.