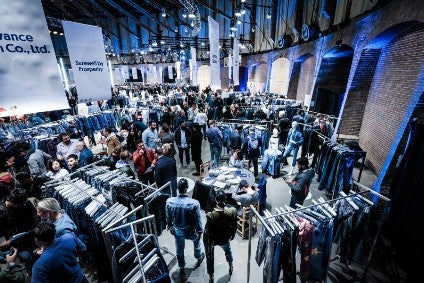 Denim trade show Kingpins has announced a series of webinars in collaboration with the ZDHC Foundation to give denim mills exhibiting at its Amsterdam event access to the latest education in wastewater and sustainable chemical management.
The ZDHC Foundation oversees the Roadmap to Zero Programme, which is working to steer the industry towards zero discharge of hazardous chemicals. For Kingpins, the move is its latest step to drive sustainable change within the denim industry.
"Kingpins is dedicated to doing its part to educate, inspire and equip the denim industry – from mills and manufacturers to brands and retailers – to enact real and meaningful change," says Andrew Olah, founder of Kingpins Show and Kingpins Transformers. "These ZDHC x Kingpins webinars are another tool we are using to engage with the industry and promote best practices and help our industry do better."
Last year, organisers began to require exhibitors at Kingpins Amsterdam to meet mandatory standards in corporate social responsibility and chemical management and handling. They have also introduced the 'Most Sustainable Products' initiative on the Amsterdam show floor to provide brands and retailers with unbiased and accurate information regarding sustainable offerings.
The ZDHC x Kingpins webinars will take place next week (20-21 January) and are open exclusively to denim mills exhibiting at Kingpins Amsterdam. The sessions by the ZDHC Academy will cover the tools and guidelines corresponding to chemical and wastewater management, with the option of direct questions to a ZDHC panel.
Kingpins Amsterdam takes place on 22-23 April.