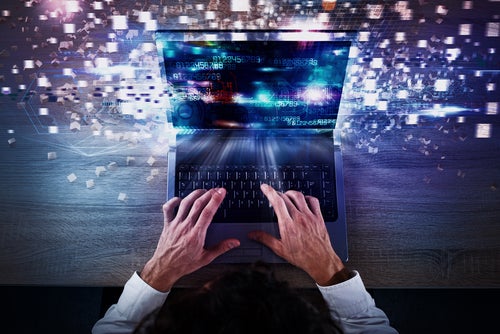 Concept: Romania's tech startup DRUID has developed an AI-based conversational business platform that enables organizations to develop intelligent virtual assistants to enhance the user experience for both customers and employees. The platform provides advanced NLU (natural language understanding) features to test utterances and configure stop words, sentiment, and flow matching thresholds.

Nature of Disruption: DRUID claims that intelligent virtual assistants enable fast, personalized, omnichannel, and hyper-automated interactions. It also enables the virtual assistants to speak each organization's language via open integrations with any existing enterprise systems and RPA (robotic process automation) technologies. DRUID's proprietary NLP (Natural Language Processing) technology focuses on interpreting the user's intent to provide information contextually based on their behavior and preferences. The NLP engine provides support for over 45 languages including English, Spanish, Chinese, German, French, Portuguese, and Japanese. The development platform's Connector Designer enables chatbot authors to easily configure any type of connection to enterprise applications including open APIs (application programming interface), ERP (enterprise resource planning.), and CRM (Customer relationship management). The platform enables users to personalize their virtual assistants using white-labeled custom logos and avatars. It also enables enterprises to change the look and feel of the chatbots using custom CSS (cascading style sheets). The no-code platform enables users with no technical background to develop chatbot platforms easily.

Outlook: The COVID-19 pandemic has made industries across the globe in adopting digital technologies to meet the changing business requirements. Digital enablement has resulted in the rapid acceptance and increasing demand for AI-powered intelligent virtual assistants. DRUID claims that its no-code chatbot authoring platform enables organizations to develop AI-based conversational business applications including chatbots. In May 2022, DRUID raised $15 million in a Series A funding round co-led by Karma Ventures and Hoxton Ventures. The startup aims to use the funding to recruit new talents and expand its geographic presence across Europe and North America.
This article was originally published in Verdict.co.uk