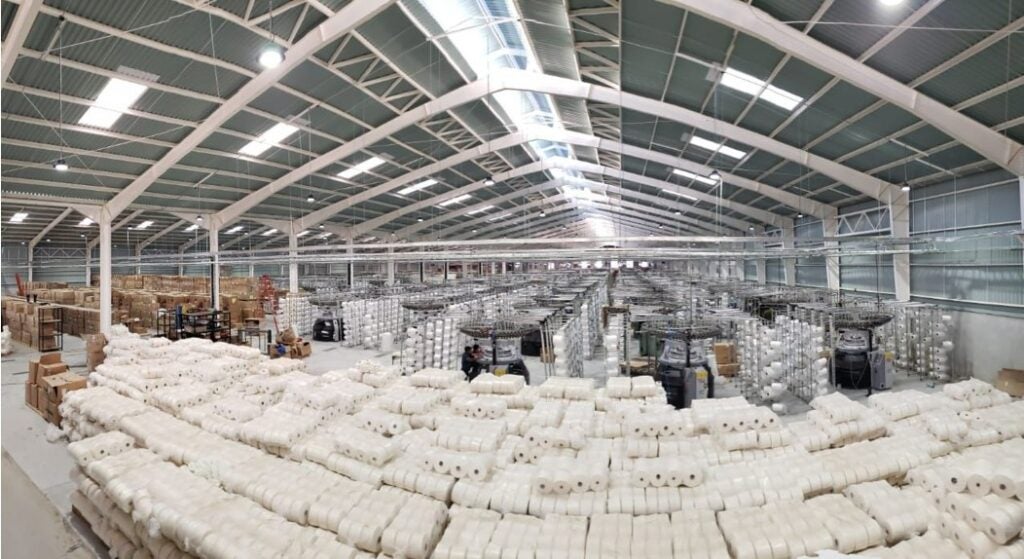 Imperial Group's Apparel Textile Sourcing facility for knitting and dyeing, in partnership with Hansae.
Globalization is collapsing, and regional bloc economies are growing.
South Korean garment manufacturer Hansae Co. Ltd., which has production facilities in Guatemala, Nicaragua, Haiti and Southeast Asia, is viewing the current state of the supply chain as an opportunity to further grow its investment in Central America with the inclusion of a new sustainable manufacturing complex in Guatemala.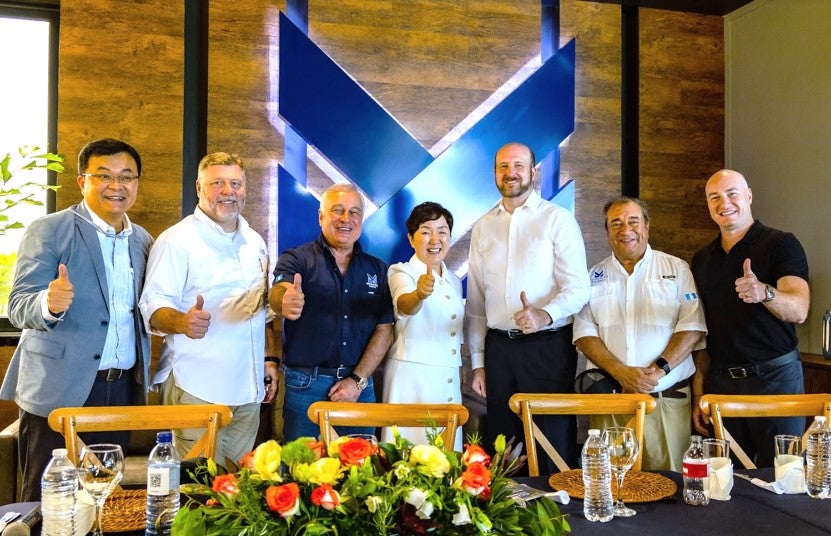 Hansae conference at Michatoya Pacifico Industrial Park in early September.
Attendees from left: Hansae (S.Y.Jung, VP Managing director), US Congress Representative (Rick Crawford), Michatoya (Joe Koplowitz), Hansae (Jenny Cho, CEO), US Ambassador (William Popp), Michatoya (Eddy Lopez), and Michatoya (Danny Koplowitz).
In early September, Hansae successfully held a conference at the Michatoya Pacifico Industrial Park, hosting US Ambassador to Guatemala William Popp, as well as representatives from US Congress, the US Embassy and USAID, to prepare for the newest investment in the country. At this conference, Hansae shared the vision and plans with its business partners and government organizations from the US and Guatemala, forming a consensus expectation that the project will contribute greatly to the development of industries in both countries.
Specifically, this investment will fund the construction of the "All-in-One Vertical Complex" in Guatemala's Michatoya Pacifico Industrial Park. Hansae plans to launch the new sustainable concept in collaboration with local yarn and fabric manufacturers, dyeing and sewing factories, and by establishing a strong network to ensure a consistent supply of high-end quality. The company anticipates that the project will prove the investment is successful, as Hansae continues to collaborate with companies that have professional experience in the Guatemala region.
As a first step in the investment, Hansae will collaborate with Imperial Group to secure yarn from Central America. Founded in Guatemala in 1960, Imperial Group has grown to become a significant knitwear supplier to the country. Knitted textiles and fully packaged clothing are both areas of expertise for both the production and sales teams. Over 1,600 individuals work for Imperial within production. Imperial is one of the only vertical manufacturers in the region because they have their own spinning mill. The investment's expansion will result in the building of the largest spinning mill in Guatemala, located in the Palin area.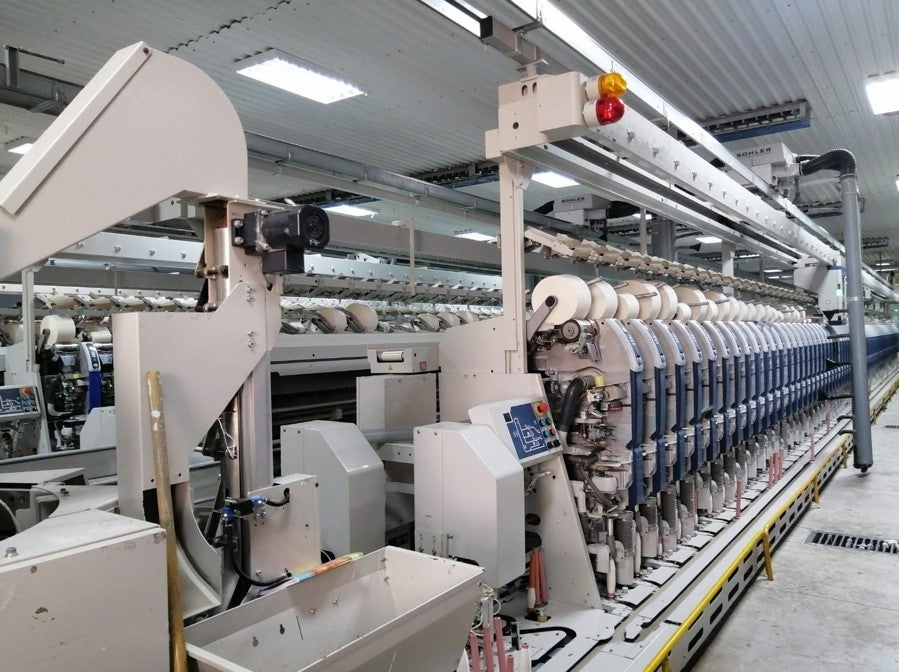 Imperial Group's knitting mill facility in partnership with Hansae.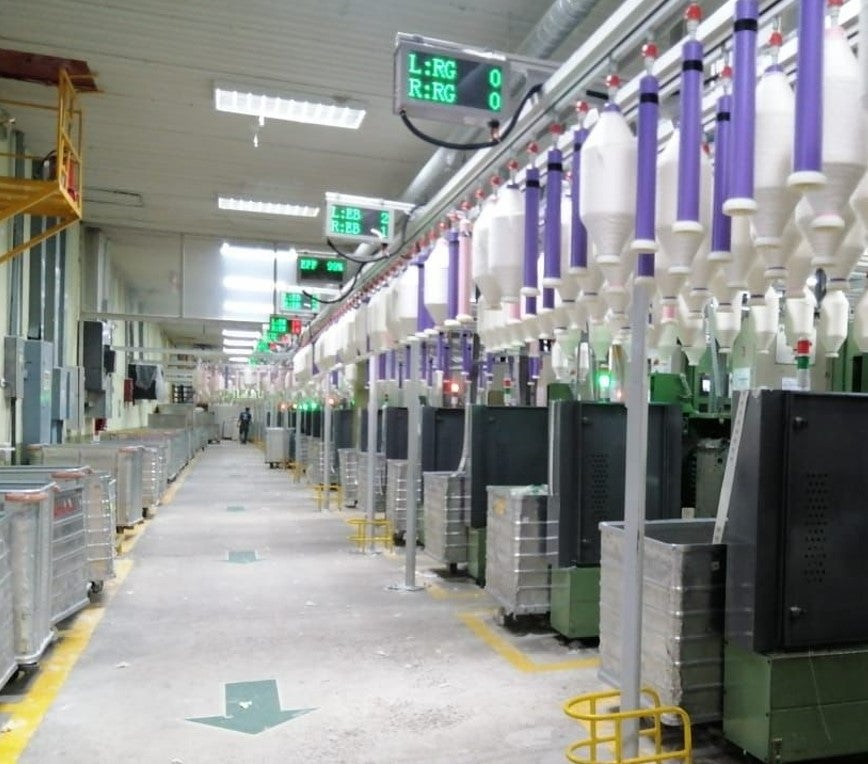 Imperial Group's spinning mill facility in partnership with Hansae.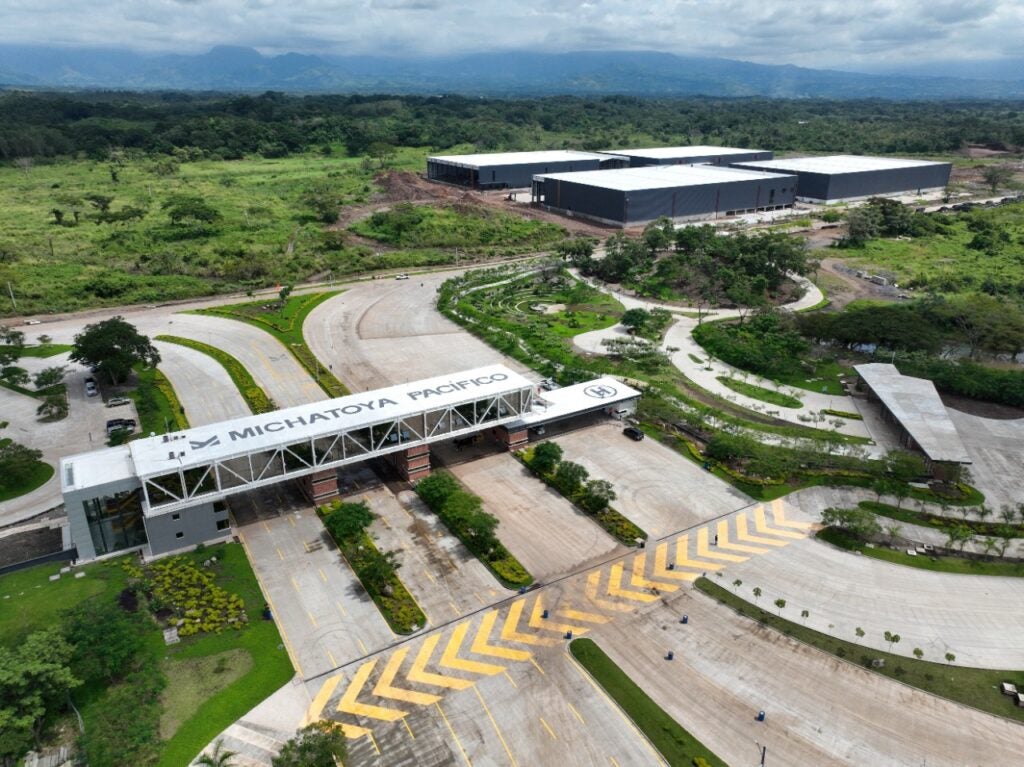 HANSAE's major project: The Campus of Michatoya Pacifico Industrial Park.
Michatoya Pacifico Industrial Park is the newest industrial area on Guatemala's southern tip, close to Puerto Quetzal, the country's flagship port. The Michatoya Pacifico Industrial Park promised full support for Hansae's investment so that they could continue to grow and develop in a long-term partnership. Knowing the importance of the Central American nearshoring trend in the apparel industry, Hansae has selected a strategic location and partners designed to make a profitable investment.
Jenny Cho, CEO of Hansae, stated during the conference, "Michatoya was chosen because it has the largest scale, a vision to develop and grow in the most apparel and fashion, and a quick knowledge of information related to nearshoring."
"Hansae's investment ideas have been very passionate, and we are thrilled to be forming this partnership," said Andres Saldias, a consultant for USAID, who introduced Cho at the conference. "Through mutual support with Hansae, we anticipate the best evaluation and growth from clients."
Hansae is expanding its operations in Central America for a variety of reasons. Clothing manufacturing costs continue to rise as inputs and labour costs rise. Of course, the currently constrained ocean and land logistics network, as well as the growing demand for faster time to market, has accelerated the investment. Additionally, big American Brands and Retailers intend to expand their Central American sourcing and manufacturing operations.
Taking all of this into account, the company has been able to develop sustainable value chains in both the Western and Eastern Hemispheres as a result of global demand for supply chain sustainability. Hansae expects to use this investment to strengthen its vertical capabilities (sewing, R&D, fabric and yarn production, etc.) in Central America and secure more opportunities in response to the trend of nearshoring sourcing strategies.
As Hansae celebrates its 40th anniversary, the company maintains its position as the world's best manufacturer by strengthening its sustainable verticalization. Despite the current difficult economic environment, Hansae's confident investment plan reflects the importance of expansion in Central America as well as the company's willingness to take the next step to leap forward and expand.
More information about Hansae's perspective on nearshoring vision for the future can be found in the previous article. Learn more about Hansae Co. Ltd. here.