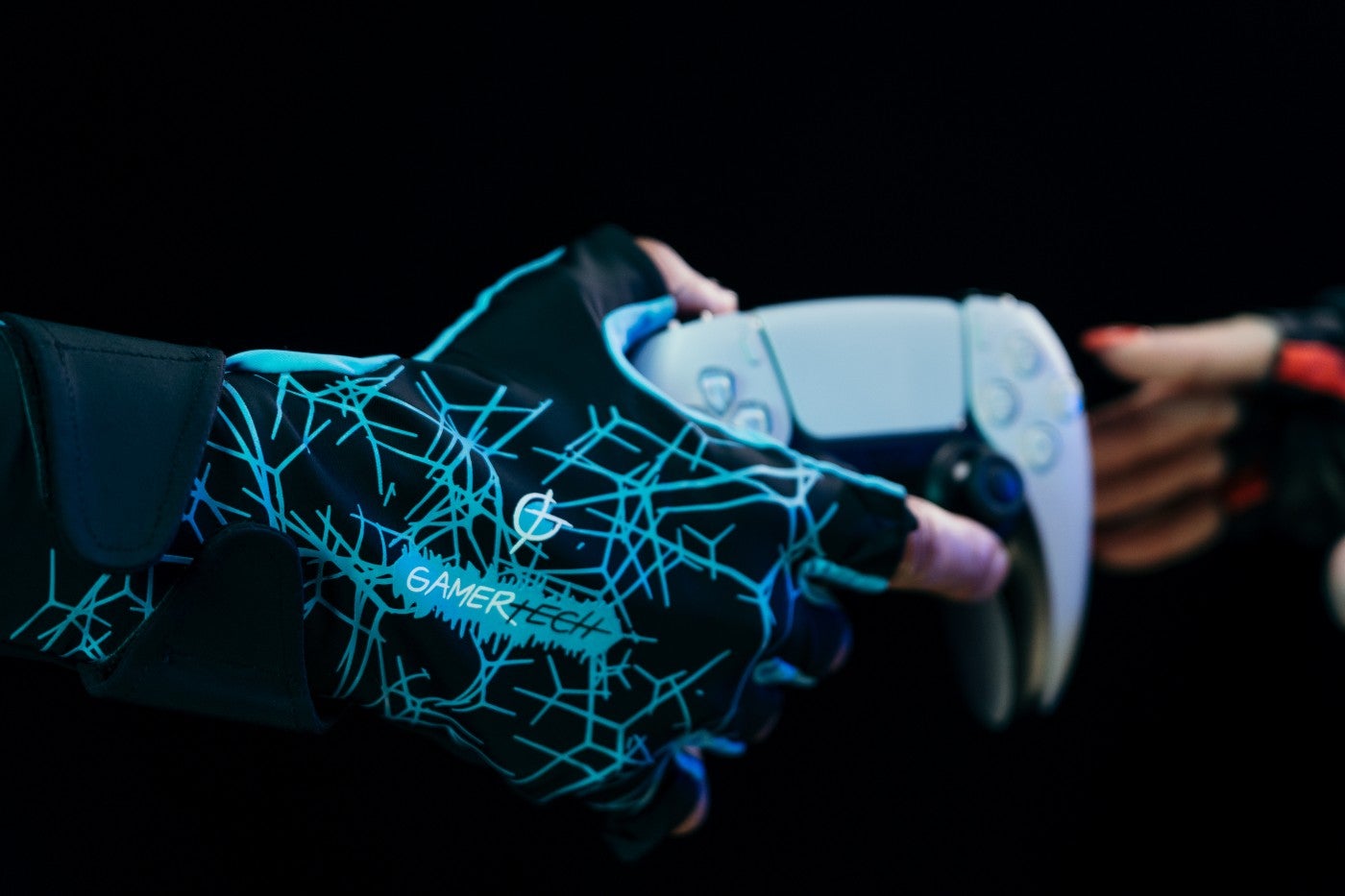 The ergonomic Sub-Zero Glove by GamerTech™ uses advanced Phase Change Material (PCM) for targeted cryotherapy for complete recovery from intense gameplay.
The world of esports is booming, and as more gamers step into the competitive arena, the need for high-performance gear has become essential. That's where GamerTech™ comes in. In partnership with Oxygen Esports, GamerTech™ has worked tirelessly to create products that help gamers enhance their gaming experience and performance, and most crucially, improve their physical wellness.
GamerTech™ creates wearables and advanced apparel tailored for lifestyle gamers and esports athletes, optimizing performance, wellness, and experience. Oxygen Esports (OXG), founded in 2020, is New England's top multi-title esports organization with elite teams in popular games like Valorant, Rainbow Six, Rocket League, and Apex: Legends, plus franchises in the Boston Uprising (Overwatch) and Boston Breach (Call of Duty) leagues.
As the partnership between GamerTech™and Oxygen Esports enters its third year, both brands are renewing and expanding their commitment to providing gamers with the latest wearable solutions.
GamerTech™ was the presenting partner for February's Call of Duty League Major II. It has even become the official in-game operator kit sponsor for the Boston Breach in the Call of Duty League 2023, solidifying its position as an industry leader. The GamerTech™ branding featured on the Boston Breach in-game operator kit is equivalent to the official jerseys of teams in professional sports leagues, where fans and gamers can purchase these kits to amplify their gaming experience.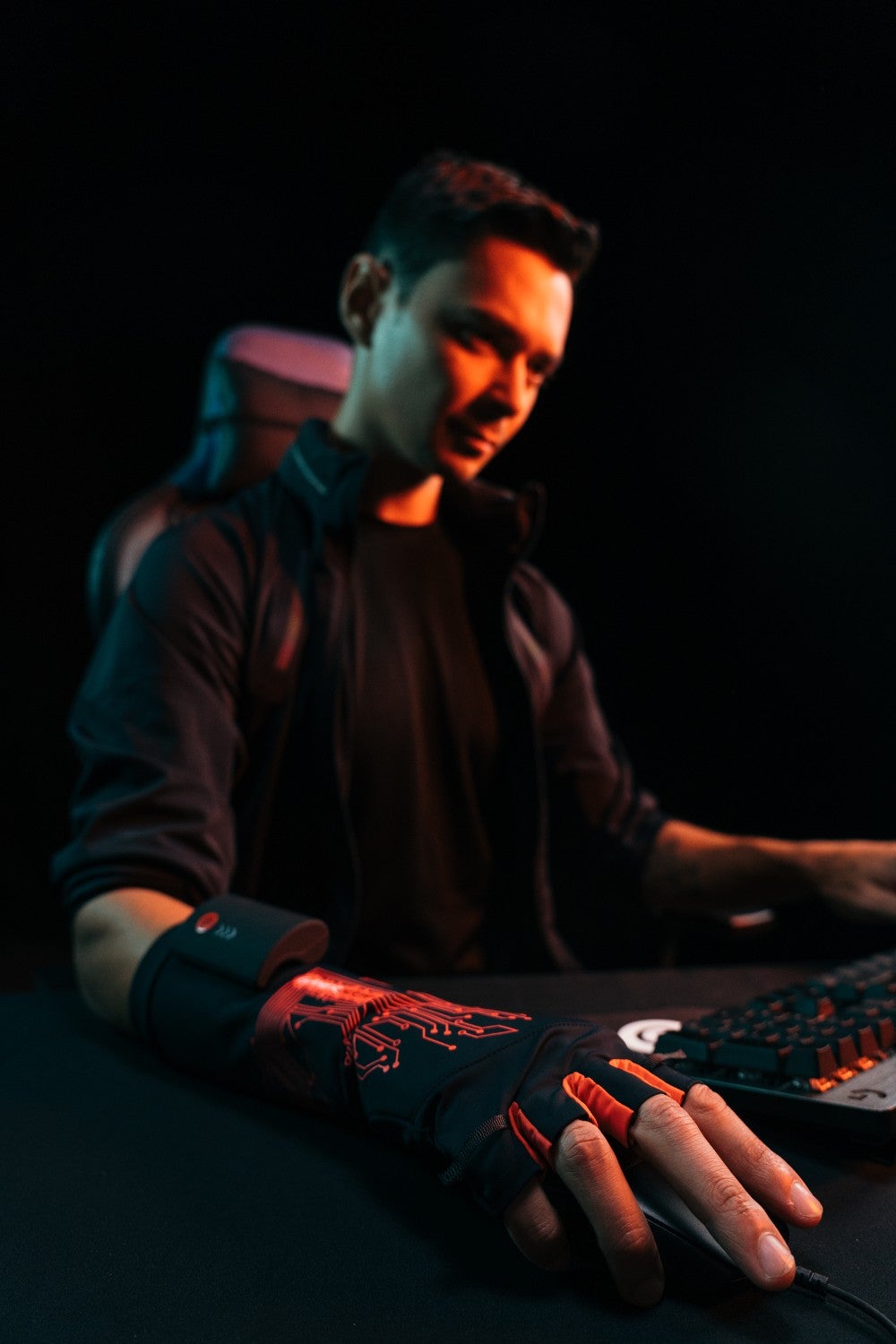 A second skin for pre-game warmups with intelligent thermotherapy and compression technology to elevate precision and dexterity while preventing injuries during extended gaming sessions.
But it's not just about branding! Backed by decades of MAS Holdings' innovation and experience, the team at GamerTech™ has been hard at work developing a line of performance wearables and apparel solutions specifically designed to help gamers combat the physical strains that come with hours of gaming.
According to GamerTech's primary research with 600+ US-based esports athletes and hardcore gamers, one in three gamers in the US has reported some sense of discomfort while playing, which is approximately 70 million gamers in the country, with the majority experiencing wrist and hand discomfort, eye fatigue, and neck and back pain. Over 85% of gamers want gear that will help them improve performance or comfort, with over 80% wanting to play longer.
Magma Glove
GamerTech's™ innovative solutions, such as the 'Magma Glove', are designed to help gamers warm up and stay in the game longer while improving their overall performance. The Magma Glove combines active heating with passive compression, providing a unique way to rapidly warm up and use heating cycles to enhance gaming performance. These solutions are not just about making gamers feel better; they're about empowering them to play longer, harder, and better than ever before.
Sub-zero Glove
Another product developed is the 'Sub-Zero Glove', which provides both cooling and passive compression to quickly soothe gamers and alleviate inflammations from repetitive strain injuries (RSIs). It helps ease acute pain and can even prevent conditions like tendonitis and Carpal Tunnel Syndrome by reducing inflammation and pain through compression and cooling.
With its focus on providing technology-based apparel and wearable solutions for gamers, GamerTech™ is well-positioned to cater to the needs of the growing esports industry. Currently, there are no dedicated product solutions for gamers, and most brands bring solutions from mainstream sports to gamers that don't capture the more specific needs of gamers. As gamers continue to face challenges related to long hours of gaming, GamerTech™ is filling that void by creating gamer-centric gear to help them perform at their peak, manage their wellness, and enhance their immersive gaming experience.
GamerTech's™ partnership with Oxygen Esports is a crucial step towards achieving this mission.
Amila Pathirana, Co-Founder and CEO of GamerTech™, states, "We are excited to be partnering with OXG for the third year in a row and to see our vision of gamer-centric gear come to fruition. Undoubtedly, the gaming industry will keep booming, and we are thrilled to be in the centre of creation, providing gamers with technology-based apparel solutions they need to perform their best."
The GamerTech™ and OXG partnership is a testament to the power of collaboration and innovation in the gaming industry. With their sights set on the future, both brands are driven to help gamers achieve their goals in the competitive world of esports. As the gaming landscape evolves, it's clear that GamerTech™ will be at the forefront, providing gamers with the gear they need to take their gaming experience to the next level.
To find out more, please contact 1up@gamertech.gg