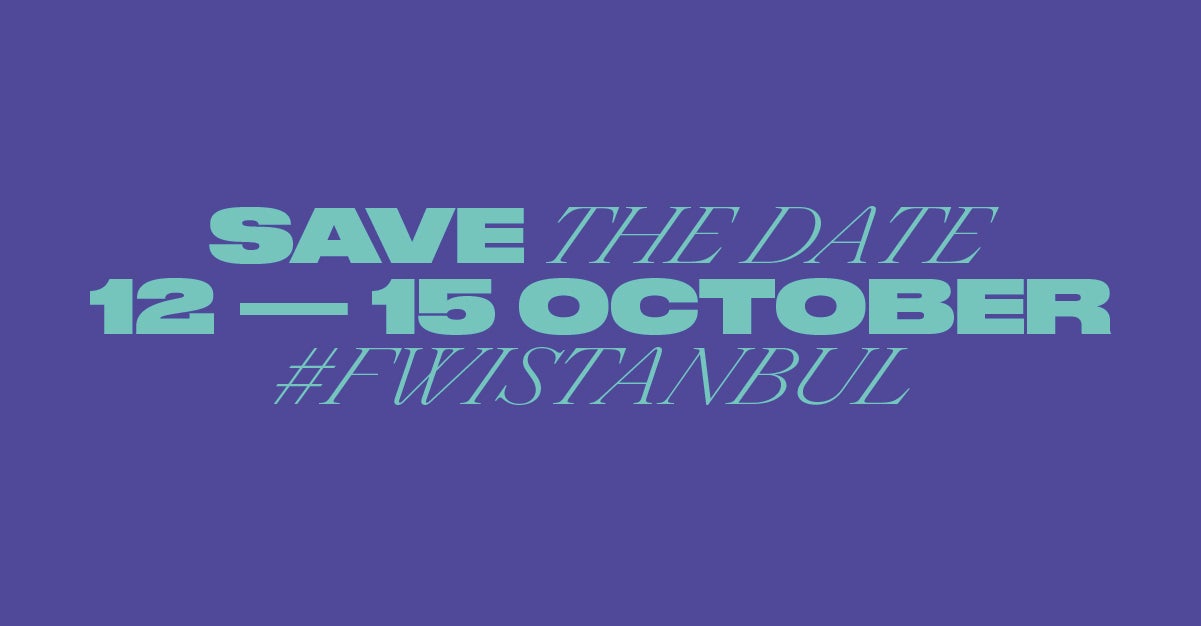 Istanbul is gearing up for its second fashion week of 2021, with the expectation of repeating the success of previous virtual events that reached 25 million viewers worldwide.
With a physical Fashion Week Istanbul (FWI) not feasible in 2020 due to the Covid-19 pandemic, the organisers pivoted to a virtual event. This was repeated in April with 30 Turkish designers creating videos of their latest collections, often using Istanbul or other parts of Turkey as the scenic backdrop.
The year's second fashion week, to be held on 12-15 October, is organised by the Istanbul Apparel Exporters' Association (IHKIB), with the dates strategically selected to occur after the top global fashion weeks of New York, Paris, London and Milan.
"People were tired after going to all these fashion weeks, so they had limited interest in coming to Istanbul. We couldn't bring that many buyers or the news media, but the digital switch has shown us that we can reach more people around the world," said Cem Altan, a board member of IHKIB.
In 2019, FWI attracted up to 2.5 million viewers and attendees. Once virtual, viewing figures multiplied still further. The April event, as for the October 2020 event, attracted some 25 million views.
Fashion shows are screened on https://fashionweek.istanbul/ and other platforms, including YouTube, allowing the viewer to feel as if they are sitting in the front row of the catwalk. Online events are also held with leading Turkish designers with the social media following of designers on Instagram further driving traffic to the fashion week.
The virtual events have enabled the show to expand beyond Turkey's more traditional markets. "Our designers participate in the London, Paris and New York fashion weeks, but taking our designers online with digital shows has helped us to be seen in the US and Western Europe as well," said Altan.
Mustafa Gültepe, President of IHKIB says that as the leading sectoral organisation of the apparel industry in Turkey, IHKIB is focused on introducing five global well-known brands within the global apparel arena and IFW plays a role in promoting famous Turkish designers.
Promoting Turkish design is a key driver for the event, while also bolstering orders following the hit the country's apparel sector took in 2020 with orders down due to the pandemic.
Exports dropped by 20% last year. Fortunately, this year (2021) exports are expected to rebound to 2019 levels with 10% to 15% growth on 2020, according to Altan. The sector is aiming for exports of USD$20 billion this year, according to IHKIB.
"Istanbul Fashion Week helps to show the world that Turkey is not only a fast fashion clothing manufacturer. Most Turkish companies and manufacturers design their own garments and e design our own garments, for high fashion and fast fashion. We are trying to show our customer markets we are not only for manufacturing but have the full fashion look and design," said Altan.
Designers to be featured at the fashion week include Gökay Gündoğdu's brand T.A.G.G., Tanju Babacan's RED BEARD, Nedret Taciroğlu's haute couture brand Nedo, and Eda Güngör's Museum of Fine Clothing. Designer Emre Erdemoğlu will use a digital platform to show his 2022 Fall-Winter collection featuring Turkish rapper Norm Ender.
The event is also putting young and emerging Turkish designers on the map. "The long-term goal is to have at least five Turkish brands to be listed among the top 100 international fashion brands," said Seda Domaniç, founding editor-in-chief of Vogue Turkey, to FashionUnited during the April show.
The innovative use of virtual catwalks and 3D facilities for designing a garment's fit and for 3D sampling has bolstered the show's attraction.
With digitalisation permeating the Turkish garment sector, from ordering to robotic processing automation (RPA) at leading factories, and e-commerce, the fashion week has adopted the same strategy. IFW has partnered with digital wholesale platform JOOR to connect designers to the global buying community, with a particular focus on expanding reach in the Americas and Asia.
"All the designers are showing their products on online showrooms and Vogue Runway," said Altan.
IHKIB has organised the fashion week for the past 12 years, and is spurring on development of the sector by backing the creation of a Turkish Fashion Council alongside other organisers, including the Türkiye Promotion Group (TTG), which was established by TIM, the Istanbul Fashion Association (MTD) and the Istanbul Moda Academy (IMA).
A key theme of this year's fashion week is sustainability in fashion, with the garment and textile sector having invested in eco-friendly machinery, solar power and water technology. The sector is also keen to promote the country's cotton that is produced under Better Cotton Initiative (BCI) standards, with output forecast to reach 100,000 tonnes in 2021-22, and its increased organic cotton harvest, which is forecast to reach 38,000 tonnes in output, according to ministry of agriculture and forestry figures.
"Designers are trying to be more sustainable by using sustainable fabrics, but getting hold of them during the pandemic has been a problem. More sustainable designs and products is the aim for the future. Turkey is a big organic cotton producer, and we want to promote this through our designers," said Altan.
Written by Paul Cochrane