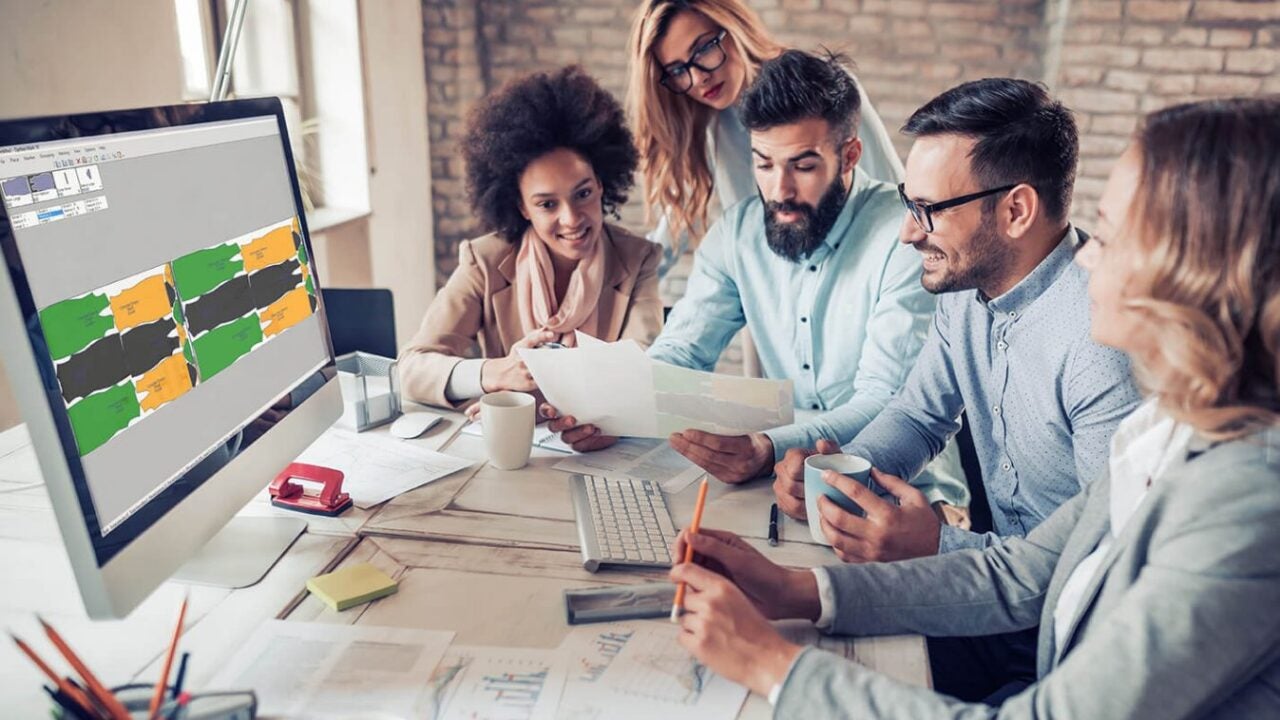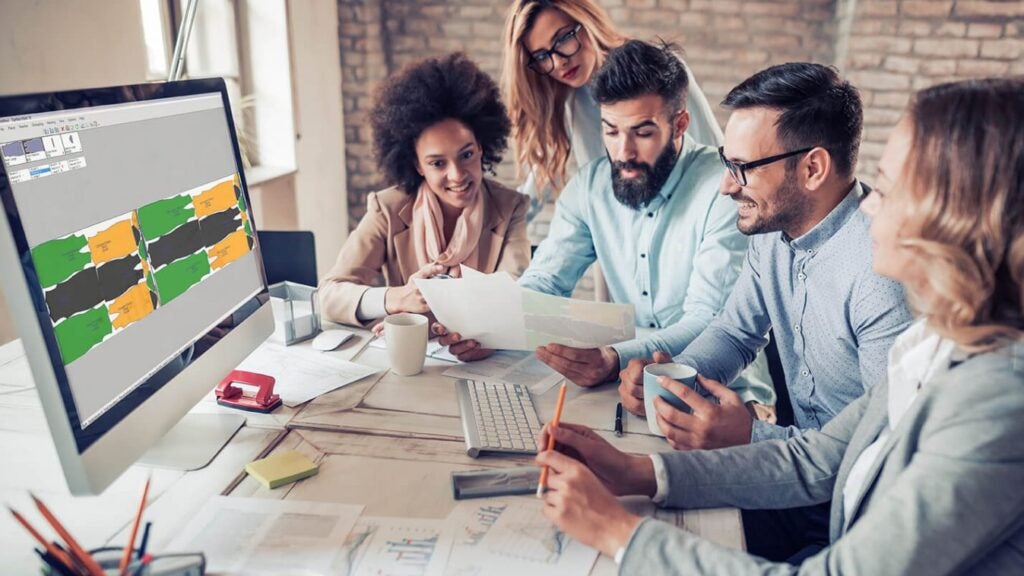 Fashion companies may have several reasons for upgrading or replacing their CAD system, where decisions are directly related to technical and support issues. But more often than not, it's to gain a competitive edge.
To enhance their market position, fashion companies are turning their attention to new and advanced product strategies. That's because they can no longer focus on a single strength. Today, they must consider several key factors, such as innovation, performance, customization, and end-product quality. Time-to-market and costs, although fundamental, are now viewed as results, rather than objectives.
Fashion design software, and CAD systems, in particular, are essential in successfully implementing these and other product strategies. With the support of robust design tools, fashion companies can deliver high-quality, high-performance products – on time, and on budget.
Yet, the main challenges fashion companies face when upgrading or replacing their CAD system are the learning curve, reusing existing data, a decline in productivity during the transition, and employees' resistance to change.
Here's a closer look at what you need to know before you onboard new fashion CAD software.
Identifying the 'right' CAD solution
Whether a company is investing in new software or replacing their current CAD, there is a lot to consider. It's easy to be blind-sighted by the initial cost, but the long-term investment and the ROI that follows, matter most. It's no longer just the price tag, but that implementation should be fast, easy, and hassle-free, complemented by customer support.
The average SMB spends 6.4% of its annual revenue on IT, so it's vitally important to choose the right solution, and optimize it. Implementing a new fashion CAD is a company-wide effort, and the responsibility of successful implementation and onboarding should not fall solely on the system users.
In addition to achieving fast ROI, if a company is considering a new in-house system, they must first ensure that their vendor can provide reliable support and professional services, software updates, an intuitive UI, optimized workflows, and system openness and interoperability.
Let's see how Optitex responds to such system implementation challenges.
Support and Professional Services
Fashion companies need a viable solution matched with expert implementation planning to mitigate the risks associated with decreased productivity when transitioning from a legacy CAD to a new system. When it comes to user support, Optitex offers introductory training courses to facilitate skill upgrades and project-by-project support, to ensure continuity, and high-level productivity during the transition phase.
What's more, Optitex experts manage the implementation process from start to finish, enabling a company's investment to be fully optimized. Implementation teams are led by industry professionals who identify the 'right users' for each product, be it designers, garment technologists, or patternmakers. It's important to remember that onboarding any new software is always a trial and error process, and employees will inevitably make mistakes as they learn and master the new system. Here, professional services and user training are key in reducing valuable time, resources, and costs. Together with the Optitex implementation team, organizations decide on the most suitable training option to meet their employees' needs – onsite, via eLearning, online, individual, group, or companywide, including dedicated support for patternmakers, designers, and production staff.
Openness and Interoperability
One of the greatest concerns for companies that have been using a CAD system for years is recovering existing data, often saved and archived in a proprietary format that can only be read by their CAD software. To maintain business continuity, a fashion company needs most of its legacy data to be available and accessible at any time.
With Optitex's advanced Import/Export functionality, it's easy to access and reuse data, and take advantage of the many collections created over the years, in a variety of industry-standard file formats. Patterns can be imported with or without sizes, and the file setup can easily be amended. In most scenarios, companies don't need to migrate all of their legacy data to their new CAD system, and it might be sufficient to maintain a workstation from the previous CAD, and transfer legacy data as and when needed. What's more, Optitex also supports various cutters, plotters, and digitizers to help seamlessly integrate the production process.
Intuitive User Interface and Optimized Workflows
Ease-of-use and an intuitive UI should never be underestimated. Optitex's UI, work area, and work processes are customizable, simple, and straightforward. And when it comes to workflow optimization, Optitex's automated workflows accelerate the design-to-production process, significantly saving time, resources, and costs across the entire supply chain. These attributes are all a must-have with any new fashion CAD system.
Timely Software Updates
Optitex consistently updates its software versions and effectively communicates its new product features by offering educational webinars and training to its customers. Optitex's end-to-end solutions, from design to production, are uniquely designed to give its customers the option of migrating, for example, from a 2D to a 3D design solution, with just a simple software update. Customer feedback is also an integral part of the software development process. Optitex listens to its customers, responds to changes and modifications requests, and implements these changes into future releases, if and when it's a good fit.
Key Takeaways
When it comes to replacing or upgrading your legacy fashion CAD software, there are three fundamental things to consider:
Define your business objectives, and essentially, understand what you need most from your design process and if the new CAD software meets your expectations.
Carefully assess its ability to communicate and exchange data, the experience and responsiveness of the support team, and system openness and flexibility that can grow as your business grows, such as implementing 3D, collaboration tools, and automating specific processes.
Avoid overestimating training requirements and decreased productivity, and turn your attention to ease of use and available resources.
Lastly, do your homework. You must deep dive into your prospective vendor's services offering, and customer satisfaction, by reading case studies and product reviews. Gain insights into how other fashion companies, preferably those producing similar end-products, use their CAD software, what features and functionality they like best, and why they selected one vendor over another.
Replacing or upgrading a CAD design-to-production solution in a fashion company can result in value-added benefits, starting with gaining a real competitive edge, retrieving ROI, growing your brand and your sales. Remember that choosing a new CAD software vendor is the beginning of a long and fruitful partnership, and you can get it right from the get-go.
For more information, please contact Optitex or visit booth number – 1550 at Texprocess Americas in Atlanta, Georgia, US, between 17 and 19 May. Please email to book a meeting: sabrina.cove@optitex.com or contact us at: https://bit.ly/39yp6ni.