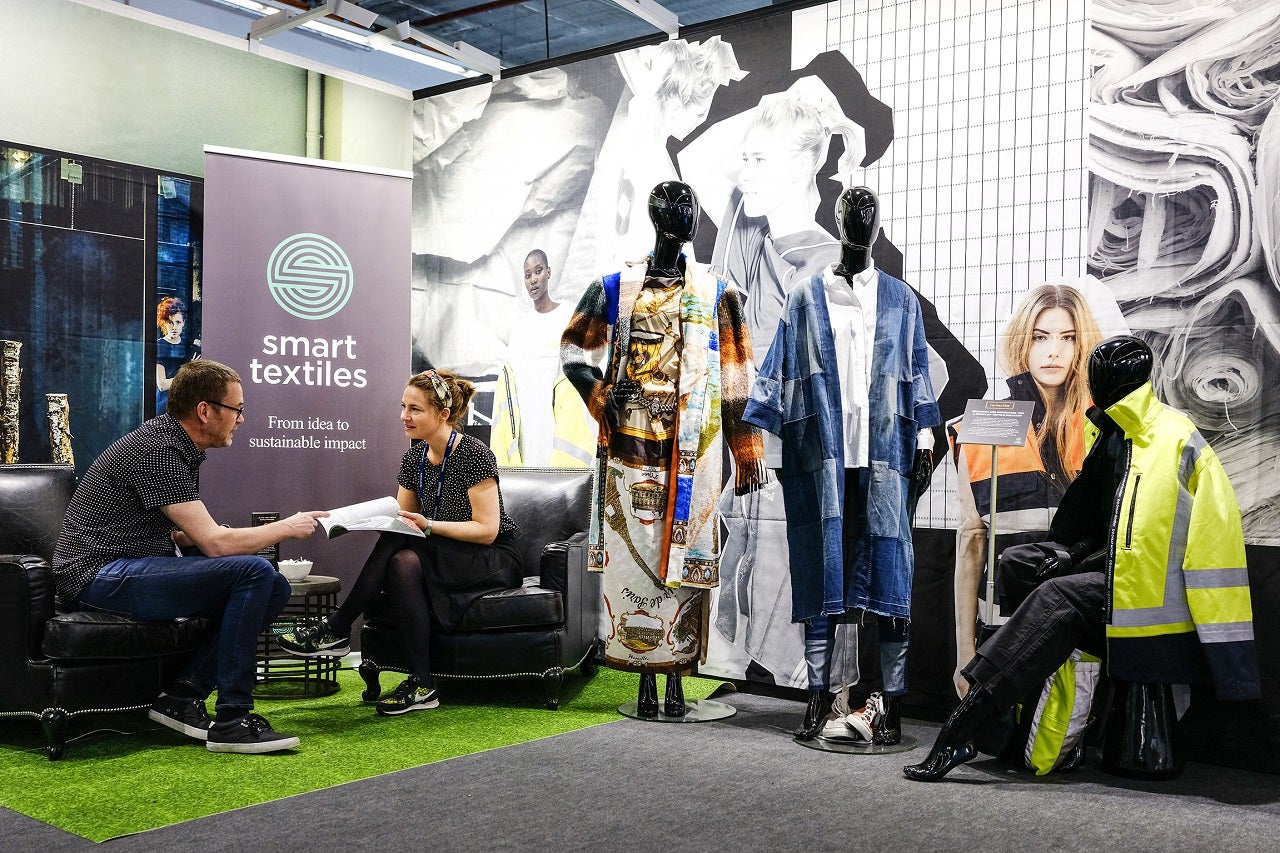 From 21 to 24 June 2022, the time has come: the world of technical textiles and nonwovens as well as the processing of textile and flexible materials will finally meet again at Techtextil and Texprocess. More than 1,100 registered international exhibitors promise a wide range of new developments in all product and application areas. After a three year break, exhibitors and visitors are looking forward to personal interaction.
Textile power restart: Techtextil and Texprocess offer numerous highlights. Visitors should not miss the new international start-up area, the Walk-in Forums and Innovation Awards with a focus on sustainability. Discussions and lectures on highly topical issues, innovative textile novelties and sustainable approaches are the focus of the leading international trade fairs.
Top international decision-makers can expect a global and attractive product range at Techtextil and Texprocess from more than 1,100 registered exhibitors from 47 countries. Many joint stand participants and 13 international country pavilions round off the variety of products on offer.
"Since the last edition of Techtextil and Texprocess in 2019, many exhibitors have invested intensively in the research and development of their products. They can now finally present their new products and innovations to customers, decision-makers and the public," explains Michael Jänecke, Director Brand Management Technical Textiles & Textile Processing.
With twelve application areas, Techtextil promises a wide variety and breadth of product offerings as well as innovative strength on the part of suppliers – from carmakers, fashion designers, medical technology specialists to industrial specialists. Exhibitors at Techtextil offer innovative materials for all requirements.
At Texprocess, international manufacturers will showcase the latest machinery, equipment, processes and technologies for garment manufacturing and textile and flexible materials – ranging from design, cutting, sewing, knitting and embroidery to finishing, IT and logistics.
"Exhibitors and the public set high expectations for Texprocess, the leading trade fair. After a break of three years, exhibitors present their developments to an international audience and anticipate investments. Visitors are looking forward to innovative solutions for more sustainable, more flexible and also more regional production. Texprocess drives the industry forward and finally enables personal exchanges and the forging and strengthening of business relationships once again," says Elgar Straub, Managing Director of the VDMA Textile Care, Fabric and Leather Technologies Association.
Focus on sustainability
With Sustainability@Techtextil and Sustainability@Texprocess, the theme of sustainability runs through all areas of Techtextil and Texprocess. For the first time, exhibitors can submit both sustainable products that have already been certified and those that have not yet been certified for examination by an independent international jury. Following successful analysis, exhibitors with sustainable offerings will be identified at the trade fairs. For example, Techtextil exhibitors with innovative and sustainable fibers, yarns and fabrics as well as progressive processes or Texprocess exhibitors with new cutting technologies, water-saving dyeing processes and other future-oriented processing technologies are expected to present their products to visitors. In addition, the industry will discuss sustainable processing technologies and textile innovations in the walk-in conference formats of both trade shows: Techtextil Forum and Texprocess Forum. The Techtextil and Texprocess Innovation Award will also dedicate a separate category to the focus topic.
Digital Extension: experience Techtextil and Texprocess on-site and digitally
For the first time, Techtextil and Texprocess 2022 will offer a Digital Extension: exhibitors and visitors will be able to meet both on-site in Frankfurt and virtually, and will be able to exchange ideas in complementary formats. These new touchpoints include: Matchmaking offers, round tables, chat function, 1-to-1 video calls, digital timetables, conferences, panel discussions or keynotes. Many offerings, such as web sessions or conferences, can be streamed live or on demand as part of the Digital Extension. From June 13 to August 8, the digital format will be available to all visitors, journalists and exhibitors.
International start-ups at Techtextil and Texprocess
In 2022, Techtextil and Texprocess will feature areas for international textile start-ups for the first time. Young, dynamic and innovative companies based outside Germany present themselves to a global professional audience in the international start-up areas at Techtextil or Texprocess.
Everything in one place: Visitors experience textile value chains
In parallel, Messe Frankfurt will host the Heimtextil Summer Special, the leading international trade fair for home and contract textiles. Exhibitors and visitors will thus benefit from a representation of textile value chains on the fairground – from innovative textiles and their production, through processing, to the end product as a home textile. With the purchase of one ticket, Techtextil, Texprocess and Heimtextil can be visited at the same time.