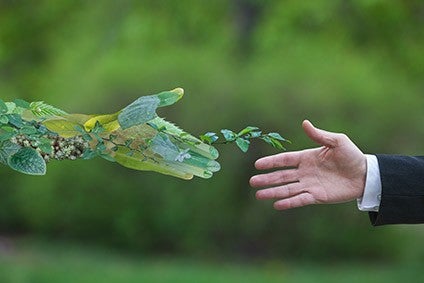 Last week, the European Commission proposed to change the Title Transfer Fund (TTF) benchmark parameters and decouple the TTF from the electricity market and revise the merit-order principle for the electricity market, and amend the state-aid framework.
Yet, the European Textiles Association (EURATEX) believes that under these proposals Europe will remain without its integrated textiles ecosystem, as we know it today, and no means to translate into reality the EU textiles strategy, for more sustainable and circular textiles products.
In the UK, last week saw the welcome introduction of the Energy Bill Relief Scheme by new Prime Minister Liz Truss, which will see a significant cut in energy bills for UK businesses. It has been welcome news to retailers who have seen a jump in overheads and an impact on profits already, particularly for those operating physical stores. The support, however, is only guaranteed for six months leaving many businesses still struggling and hoping for an extension.
Elsewhere, Cambodia's textile and garment workers will have welcomed the agreed increase in minimum wage to US$200 per month from January 2023 following months of negotiations between trade unions, the government and garment factory owners.
However, Ky Sereyvath, a senior economist for the government-backed Royal Academy of Cambodia, claims that raising minimum wages would and are having an impact on the competitiveness of Cambodia's garment industry.
Europe energy crisis will cost textile jobs and capacity
The European Textiles Association (EURATEX) is urging more incisive action in tackling the energy crisis in the region and says policies must be implemented without delay.
Cambodia wage increase pressures highlight garment sector weaknesses
Cambodia's clothing sector may continue to face challenges over its weak backward linkages and pressure to increase wages – balancing reasonable pay with international competitiveness in price sensitive markets – but its apparel export receipts remain healthy.
US apparel imports from Nicaragua gain ground in July
A jump in US apparel imports from Nicaragua during July has seen the Central American nation push El Salvador out of the league table of top 10 apparel suppliers to the US according to official data from the US Office of Textiles and Apparel.
US, Indo-Pacific Economic Framework 'smokescreen' to reduce China sourcing
The United States and Indo-Pacific Economic Framework for Prosperity (IPEF) has revealed its objectives, however apparel experts believe it also highlights the US' wider aim to reduce sourcing from China.
More news on Just Style…
Just Style to host WTO's resilient fashion supply chain panel
Cambodia's garment workers secure minimum wage increase
UK fashion firms breathe sigh of relief with new energy announcement
US apparel industry welcomes introduction of GSP Bill
US, Mexico dialogue to create jobs, investment, supply chain resilience
Optimisation not globalisation will solve fashion's inflation problem
What would a carbon label mean for the fashion sector?