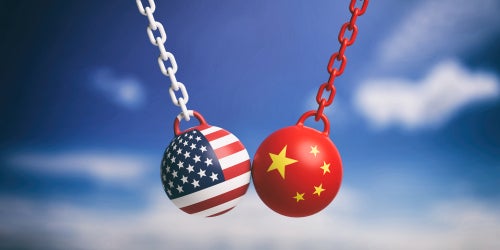 More and more US companies are either moving production back home by reshoring operations or shifting production closer to home through nearshoring and US garment manufacturing is clearly on the rebound. The supply chain disruptions of the last few years are a major factor causing this shift but the Section 301 penalty tariffs imposed on China in tranches beginning four years ago have been a significant contributor to these trends as well. They've prodded manufacturers and importers alike to rethink their reliance on long supply chains stretching to China and the uncertainty these supply chains have caused.
The US Trade Representative Katherine Tai announced this month the tariffs will remain in place after receiving many comments from domestic stakeholders who have benefitted from the China tariffs—as the agency continues a four-year statutory review of the effect of tariffs on domestic manufacturing. It is clear that duties on finished textiles and apparel are spurring a shift in sourcing that is benefitting US textile producers and those in our allied countries in the Western Hemisphere.
The penalty tariffs are key to addressing the economic harm caused by the Chinese government's policies that have perpetuated and exacerbated the offshoring of many US industries. Those practices have put US companies at a serious disadvantage. Tariffs give American manufacturers a chance to compete. US trade officials have rightly stressed that the tariffs also create leverage and are a "significant tool" in ongoing negotiations with China.
Moving the goal posts
There is no doubt that for decades China's illegal actions have undermined virtually every domestic manufacturing sector and contributed to the direct loss of millions of US jobs. These devastating state-sponsored practices include intellectual property theft, state-ownership of manufacturing, illegal industrial subsidies, currency manipulation, environmentally harmful production methods and abhorrent labour and human rights abuses, especially in China's Xinjiang region, have tilted the playing field in which the goal posts have been removed.
While some importing voices warned, and still contend, that the China tariffs have led to severe trade disruptions and higher costs for consumers, we now know those predictions are untrue. The tariffs on finished apparel and textiles have not led to a global trade disaster nor to rising prices from China in our product sector.
In the 1960s, a family paid 10% of its income towards apparel and home textiles; today it is a mere 2%. This deflationary industry has searched for the lowest cost producer at any price and has rewarded and perpetuated the very trade practices for which China is now finally being held accountable.
How well do you
really

know your competitors?

Access the most comprehensive Company Profiles on the market, powered by GlobalData. Save hours of research. Gain competitive edge.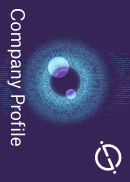 Company Profile – free sample
Thank you!
Your download email will arrive shortly
Not ready to buy yet? Download a free sample
We are confident about the unique quality of our Company Profiles. However, we want you to make the most beneficial decision for your business, so we offer a free sample that you can download by submitting the below form
By GlobalData
Further, importers have a plethora of options – including purchasing from the US apparel sector. According to the US Department of Commerce, over 80 countries from which we import textiles and apparel into the US market. Many of these alternative suppliers of finished textile and apparel products are free-trade agreements and preference partner countries that we have duty-free access to and many incorporate US textile components. Speed to market, labour and environmental compliance, transparency in supply chains, duty-free access and the ability to pivot – gives sourcing onshore and nearshore critical advantages.
Staying the course
Lifting the China tariffs would have a substantial negative ripple impact that would blunt this US trend towards onshore and nearshoring manufacturing. Further, it would work at direct cross-purposes with efforts to stimulate investment and employment both in the US manufacturing sector and within the Northern Triangle countries of Guatemala, El Salvador and Honduras—a key pillar of the Biden administration's strategy to curb the flow of northward bound migration—under the Dominican Republic-Central American Free Trade Agreement (CAFTA-DR).
Apparel imports from the CAFTA-DR region to the US, which largely incorporate US textile inputs due to the strong trade agreement, are up 23.3% for the year ending July 31. Since these countries compete directly with Chinese finished textiles and apparel in the US market, any easing of China's market access and competitive positioning is sure to displace US exports as well as production and workers in CAFTA-DR and the US.
Today, four years after they were first imposed, we can clearly see that the China tariffs are working. They are giving American manufacturers a chance to compete and spurring growth in the textile industry here at home. They are bringing supply chains back to the US and to our trading partners in the Western Hemisphere. These onshoring and nearshoring trends are ones we want to continue to foster and promote.
Most importantly, the primary purpose of the tariffs – to penalise China's predatory and illegal trade practices and provide leverage in trade negotiations – is still critical and relevant. Cancelling these tariffs would exacerbate an unhealthy dependence on Chinese supply chains and embolden future trade abuses, as bad actors would see that the US does not hold them accountable.
Instead, let's stay the course on tariffs. We're seeing clear benefits and positive trends will grow, creating more opportunities for American workers and those in the Western Hemisphere.
This article was written by Kimberly Glas, president and CEO of the National Council of Textile Organizations and former Commerce deputy assistant secretary for textiles and apparel.