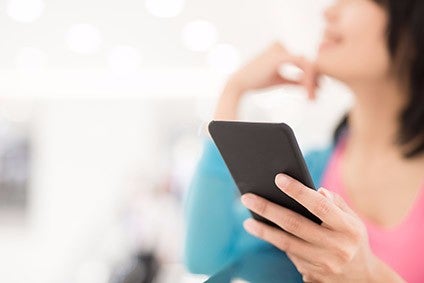 Digital colour management solutions help apparel brands streamline the production process by reducing time, cost and waste, without sacrificing quality, writes Lisa Beck, product manager at Datacolor.
We are living in the "Amazon Era," an age where consumers strongly prefer online retail over in-store shopping. They know what they want and expect instant gratification.
Shoppers' interest in e-commerce and the fast delivery of new and exciting products has only been amplified by the social distancing restrictions put in place during Covid-19. Although restrictions may be lifting in certain parts of the world, these elevated expectations remain.
To meet rising demand for innovation and fast turnaround, the apparel industry has taken a more strategic approach to purchasing – shifting away from traditional seasons towards on-demand production of targeted items. This means brands are under increased pressure to make the right products.
To stay relevant, apparel companies have become more conscious of their product assortment choices, doing smaller buys up front to test the market or shifting product assortments to meet new consumer needs. For example, when the pandemic normalised remote work, many apparel brands saw and accommodated rising demand for athleisure as the need for formal attire decreased.
How well do you really know your competitors?
Access the most comprehensive Company Profiles on the market, powered by GlobalData. Save hours of research. Gain competitive edge.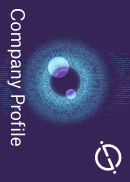 Company Profile – free sample
Thank you!
Your download email will arrive shortly
Not ready to buy yet? Download a free sample
We are confident about the unique quality of our Company Profiles. However, we want you to make the most beneficial decision for your business, so we offer a free sample that you can download by submitting the below form
By GlobalData
The events of the past year have sharpened apparel professionals' focus on agility and efficiency. While colour matching has always been a key consideration for brands and manufacturers, pandemic-fuelled changes to the industry raise the question of whether apparel companies have implemented the right colour management processes to keep pace.
Keeping up with demand
Covid-19 changed everything for apparel brands and manufacturers, accelerating industry trends that were already beginning to emerge. While apparel companies have always been interested in new technology, the pandemic turned digitalisation from a consideration into a necessity.
The wide-reaching advantages of digital colour management became even clearer as social distancing restrictions led to major changes in consumer shopping habits. Unable to shop in-person, consumers began browsing online and quickly grew accustomed to the convenience of next-day delivery options.
Now, instead of visiting the mall, which offers a limited number of retailers, shoppers have endless opportunities to find their next perfect purchase online. In some cases, they are even able to find and search from a global market. As reliance on e-commerce increased in 2020, the already fast-paced apparel industry saw unprecedented rates of demand for product turnaround.
The growth in demand for increased speed to market has been compounded by pressure for faster and more innovative decision making among apparel professionals aiming to engage scrolling shoppers, and competition has stiffened between apparel brands constantly looking for creative ways to increase online sales. To stay relevant, today's apparel companies must work harder than ever to develop and maintain brand loyalty.
New strategies
To meet evolving consumer needs during the pandemic, the industry began shifting from seasonal to on-demand production cycles and apparel companies searched for ways to become more agile and efficient. These key shifts, along with the new challenges of remote work, hastened the industry's investment in modern technologies.
For many apparel companies, the logical next step was the implementation of digital colour management. A digital workflow enables apparel brands and manufacturers to streamline the production cycle and reduce waste, without sacrificing the quality and colour consistency that consumers continue to expect, even when shopping from home.
Companies that invested in digital colour procedures pre-pandemic had an immediate advantage when Covid-19 lockdowns brought the world to a standstill. Employees continued managing the colour approval process within their brand and supply chain while working remotely, enabling a smooth transition, and avoiding potential delays in the production process.
The importance of colour management
Traditionally, getting colour right involves numerous colour corrections, overseas shipments, and extensive back and forth between brands and manufacturers.
Off-shade colours can lead to unnecessary production expenses and delays for suppliers and manufacturers, increasing the risk of overdevelopment, upending tight timelines, raising costs and making it difficult to keep up with competitors. This process can decrease efficiency and even harm the environment. Furthermore, the growing costs of dyes and chemicals make ordering multiple rounds of physical colour corrections unfeasible for apparel companies.
Additionally, in today's world, on-demand production is made more difficult by external factors, like travel restrictions due to Covid-19, geopolitical shifts, regional lockdowns and other unforeseen events such as the blockage of the Suez Canal.
By eliminating the need for manual colour corrections, a digital formulation and approval process significantly reduces the number of necessary physical samples, reducing shipping costs and lessening the likelihood of delays, while transforming the entire colour correction process by increasing speed and accuracy. Digitalisation thus provides apparel brands with the necessary tools to balance quality and cost, without compromising either.
The ability to analyse and communicate colour data virtually gives brands and suppliers the mutually beneficial opportunity to collaborate and monitor production, enabling suppliers to reach important quality decisions at the point of production. This reduces the hassle of heavy oversight and extensive back and forth with brands, helping to streamline colour control globally while reducing the shipment of physical samples.
Digital colour management is a crucial part of the production process and its role in ensuring quality is equally important.
The link between colour consistency and quality
Apparel companies know colour accuracy and consistency are indicative of quality, especially for purchases of high-end products. This applies to both online and in-store purchases.
Colour quality is obviously important for apparel and accessories sold in stores, where customers can compare similarly coloured items in person. When shopping for apparel in-store, a customer will typically choose multiple garments – like a jacket and pant that could be worn together – and evaluate their choices in the fitting room. This fitting room evaluation is often a key factor in the customer's decision to purchase based upon fit, appearance and colour.
However, colour consistency, matches and quality can also matter for online shopping, since colour accuracy is always crucial for purchases of apparel. This is especially true for apparel with multiple components, such as matching clothing sets or attire comprised of different fabrics used for various parts of a garment, like knit tops with woven sleeves. These items must match perfectly to meet consumer expectations, regardless of whether they are purchased in store or online. Colour quality is also critical for purchases of items within a collection, such as suiting or coordinated pieces.
An integrated digital colour management workflow eliminates the development of off-shade products and ensures the delivery of quality items. This is achieved through objective colour measurement.
The art of digital colour measurement
Colour can be surprisingly hard to replicate, making the science of colour measurement complex. Biologic and environmental factors, along with adjacent and background colours, all impact how we see colour in person and on our screens, making our interpretation of colour subjective.
Digital colour management adds objectivity to the colour management process from initial colour approval through delivery of final products, eliminating colour matching errors by enabling the virtual communication of digital colour standards between brands and manufacturers. Objective colour management systems also add efficiency to the supply chain, while ensuring consistency based on each brand's unique requirements.
Hyperspectral imaging further extends the capabilities of digital colour management, enabling apparel professionals to measure what was previously known as "the unmeasurables," or materials that are multi-coloured, textured, extremely small or irregularly shaped. These include performance fabrics, heather, mesh, lace, small buttons, and zippers. A well-integrated colour management strategy and proper tools can identify potential colour feasibility issues across all of these materials, streamlining the entire development process for apparel brands and manufacturers
It is obvious that colour management still plays a key role in today's e-commerce-focused retail market. The adoption of digital colour management solutions helps apparel brands streamline the production process by reducing time, cost and waste, without sacrificing quality. Whether shopping online or in-store, consumers will always value high quality as much, if not more, than instant gratification.
The ease and convenience of online shopping will only increase as technology advances – and apparel producers and manufacturers must adapt to thrive. Fortunately, the colour accuracy ensured by modern colour matching software allows apparel brands to remain both agile and efficient. These two assets will become even more critical to success as the world, and consumer-demand, continues to change.
About the author: Datacolor is a global leader in colour management solutions and provides software, instruments and services to assure accurate colour of materials, products and images. Industries served include textile and apparel, paint and coatings, automotive and plastics as well as photography, design and videography.