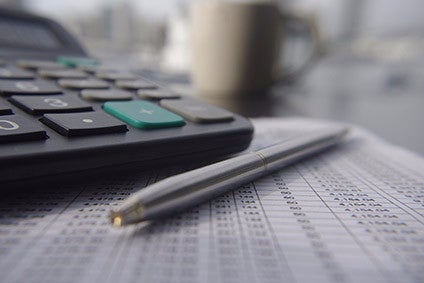 Concern is mounting at the use of force majeure clauses in contracts to enable apparel brands and retailers to stop shipments and avoid paying for the goods they ordered.
As well as cancelling future orders, buyers are increasingly evoking the emergency provision to break their binding obligation to pay for orders already in production.
Force majeure or "frustration" refers to an event outside of the control of the contracting parties that in turn prevents one of them from fulfilling its contractual obligations, according to business law firm Fox Williams.
In advice compiled for the UK Fashion and Textiles Association (UKFT), Fox Williams partner Stephen Sidkin, and associate Lucy Coffey, note that "war," "strike" and "riot," as well as an "act of God" such as a hurricane, flood or earthquake, are often specified force majeure events in a commercial contract.
But they question whether or not the coronavirus pandemic falls within this scope, saying it "will depend on what the contractual provision actually says, the subject matter of the contract and at what stage and for how long the parties have been aware of the event and its impact."
In practice, most force majeure clauses do not excuse a party's non-performance entirely, but only suspend it for the duration of the event.
"Absolute worst thing"
However, writing on just-style last month, consultant Rick Helfenbein described invoking a force majeure as "the absolute worst thing that our industry can do right now. This action is akin to a painful and poisonous pill; one that will ultimately kill the industry dead. Cancelling any delivery has the downstream prospect of pushing suppliers into bankruptcy."
He continues: "If this method is utilised, it technically forces an order to be pulled from the factory log. As soon as that happens, the banks may be required to swoop in with a potential order for bankruptcy. This particular outcome is, of course, determined by the liquidity of the facility at risk.
"Most in our industry already know that the factories we utilise are often (financially) run as hand-to-mouth enterprises, and bankruptcy probably means closure. Further to that unfortunate realisation, the incredible human consequence of factory workers losing their lifeline of food and housing is just hard to imagine."
In the same vein, just-released guidance from the Ethical Trading Initiative (ETI) advises brands to avoid using force majeure provisions in contracts for economic reasons or summarily terminating contracts – especially when orders have been completed and full costs already allocated.
Instead it urges brands to work with their suppliers to ensure workers continue to receive salary payments to bridge the time of technical unemployment and to ensure workers receive compensation packages in line with national and international standards.
Likewise, charity Traidcraft Exchange implores that "as an absolute minimum" brands and retailers need to honour existing contracts they have already signed.
"Brands can reasonably assume any cancellation of orders or delay in payment terms will directly negatively impact thousands, if not millions, of the workers involved in making their products," the group says. "Hence, brands should consider the impact that such decisions like cancelling or suspending orders have on workers' rights including the immediate risk of unemployment."
Tough business decisions
Stark words also come from Anna Triponel, a business and human rights advisor and former consultant with the Harvard Kennedy School of Government, and John Sherman, a senior program fellow at the Corporate Responsibility Initiative at the Harvard Kennedy School.
"Covid-19 is forcing companies to make tough business decisions," they say in an op-ed co-published with the Business & Human Rights Resource Centre. "But they cannot declare moral bankruptcy and expect to emerge unscathed from the pandemic.
"By reflexively triggering force majeure clauses to halt payments to suppliers with vulnerable workers, including for orders already processed, companies risk losing their social license to operate."
They also point out that such a strategy comes at a high human cost.
"In lower-income countries, suppliers already have low cash reserves and little access to credit. They have already paid for wages and materials on these past orders.
"When combined with the future loss of business, cancelling past orders will be enough to put many of them out of business. Workers will be let go overnight, some without wages or severance, many of which support households, lack savings, and have no access to a governmental social safety net."
Fashion giant H&M is among companies taking a different path, after saying it would take delivery of already produced garments, as well as goods in production, and that the goods would be paid for under previously agreed payment terms and prices.
Other ways apparel companies are integrating "a people lens" into cash flow decisions include protecting specific suppliers in countries where workers lack a social safety net or seeking to only exercise force majeure with suppliers that have the financial wherewithal, rather than necessarily those suppliers that offer the most savings.
"In the post-pandemic world, companies will be judged by how humanely they handled this crisis. This will include not only how they treated their direct employees, but also whether they took appropriate steps to mitigate the impact on the most vulnerable workers in their value chain," say Triponel and Sherman.
They add: "Companies should consider the ability of their suppliers to survive a force majeure provision being triggered."
195 investors representing over $4.7 trillion in assets under management have sent the message that companies should maintain timely, or prompt, payments to suppliers. Governments may also choose to limit financial support to companies that did not behave responsibly.
And associations representing suppliers in Cambodia, Vietnam, Pakistan, China, Myanmar, Bangladesh and India have issued urgent pleas to buyers to request that they pay for goods already produced and take steps moving forward to mitigate the impacts of their decisions on the livelihood of millions of workers.
As Triponel and Sherman explain: "Just because a company can exercise force majeure doesn't mean that it should. Its future social license to operate may be at stake."